The Baked Pancakes with Spinach & Gruyère is a great warming dish for all seasons. It pleases kids and grown-ups alike. Finely, these stuffed pancakes can be prepared one day in advance, ready for baking and they will be just as good. 
Here are all the Ingredients you will need that serves 4 
For the Pancakes, see French Crêpe dough and make your pancake batter.
For the Filling
40 g (1 1/2 oz) butter
300 g (11/2 cup) spinach, washed and dried
200 g (3/4 cup) mushrooms sliced
50 g (2 oz) Gruyère cheese, grated
1 pinch sea salt and freshly ground pepper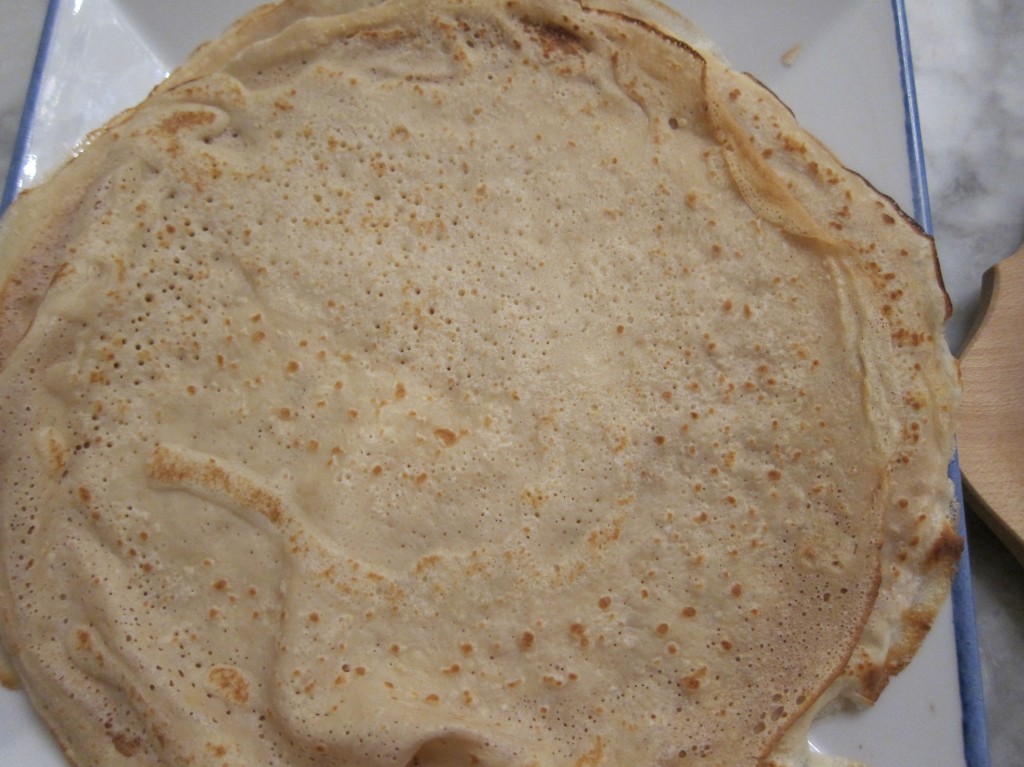 For the cream and cheese sauce
400 ml (2 cups) whipping cream
freshly grated nutmeg
50 g (2 oz) Gruyère cheese
90 g ( 3 oz) pine nuts ( optional)
While your pancake batter is resting, covered with cling film you will cook the spinach. In a medium frying pan, melt half the butter and throw in the spinach. Cook down the spinach at full heat, stirring all the time for 2 minutes. Season and with the back of the spoon, squeeze the water out. Set the spinach aside. In another pan put the rest of your butter and cook the mushrooms until golden brown. Mix the mushrooms with the spinach, stir in the Gruyère cheese and set aside.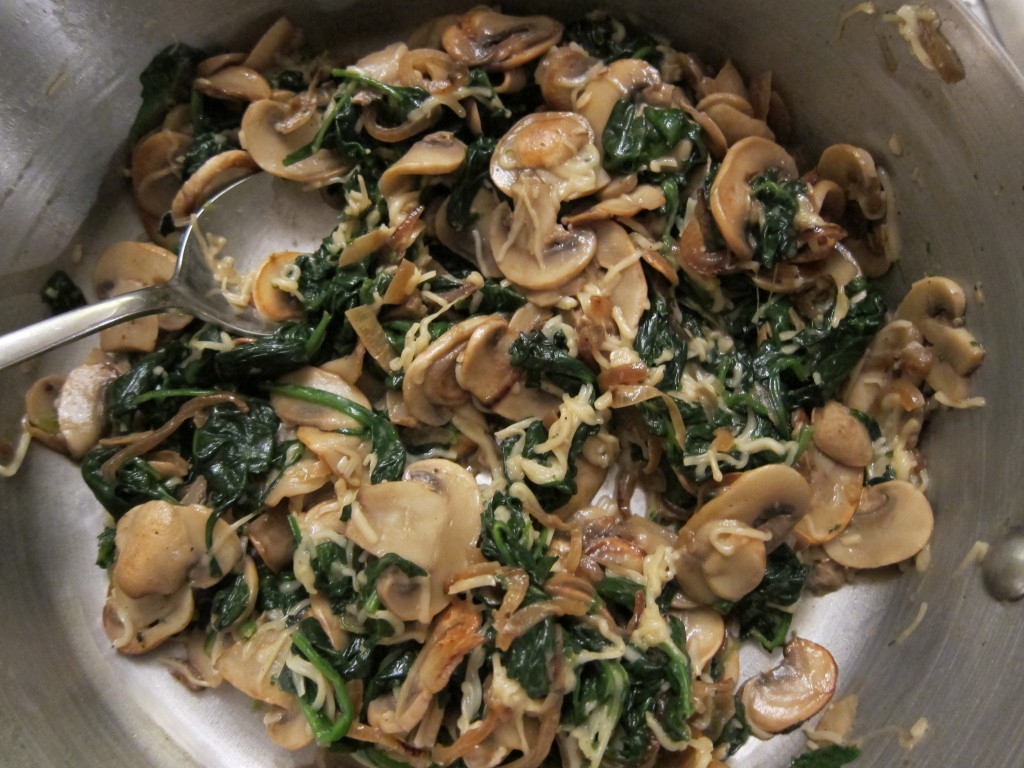 Preheat the oven to 200°C ( 400°F) . Cook the pancakes in a pancake pan or a frying pan and place them once cooked on a baking tray. You will need 8 pancakes as thin a possible.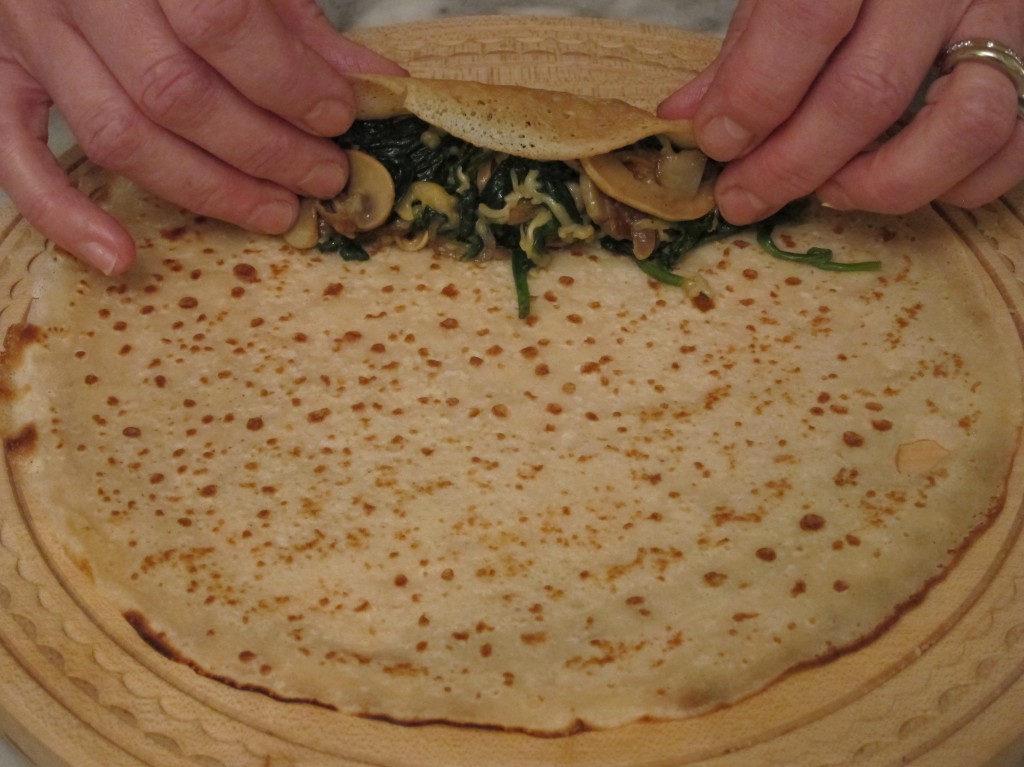 Fill the pancakes by spooning the filling along each pancake and roll up tightly. Arrange all the rolled pancakes in a gratin dish.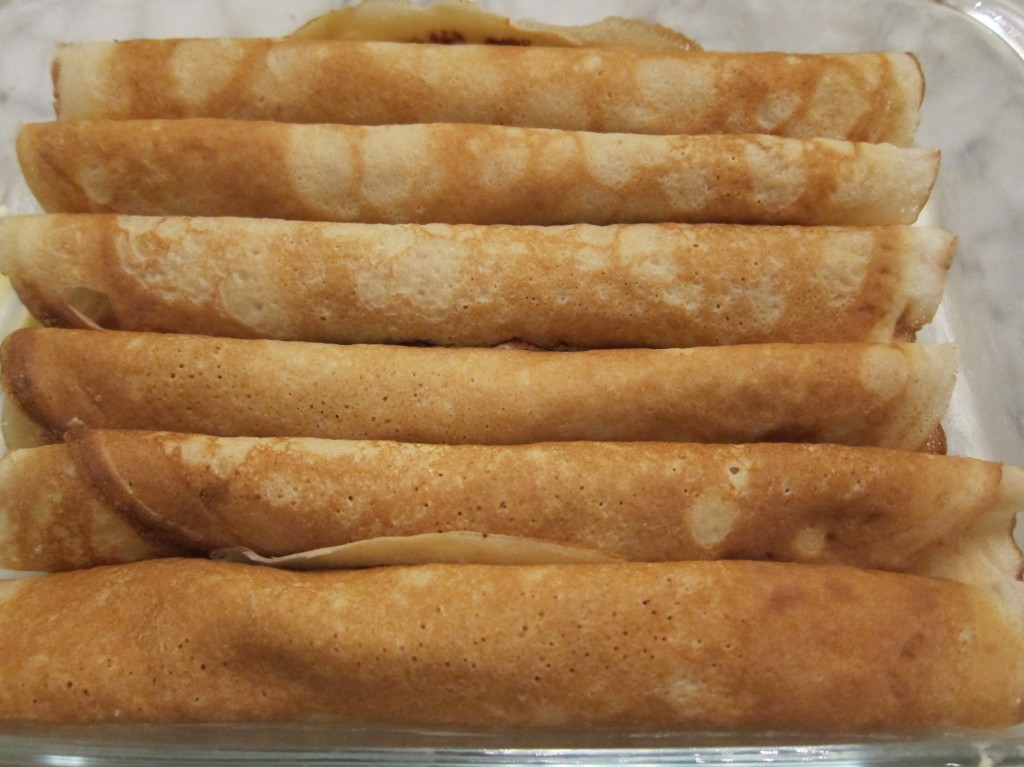 Bring the whipping cream to a boil and add 8 gratings of nutmeg, salt and pepper. Pour the cream over the pancakes and grate the gruyère cheese over the top. Bake for 20 to 30 minutes or until the cheese gets a golden-brown crust. Serve hot.