Ingredients for 4 People:
160 g (5 oz) dark chocolate, cut in small pieces
6 free range egg whites
25 g caster sugar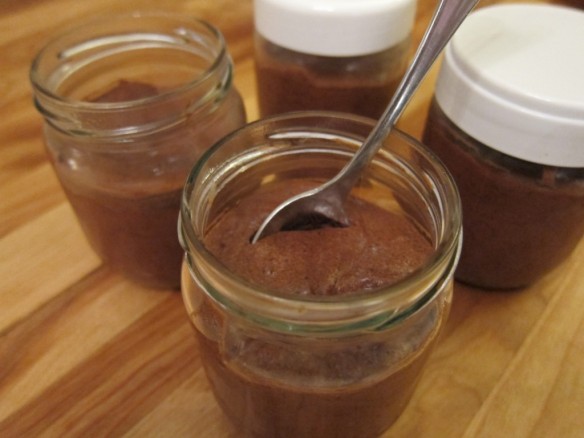 Place the chocolate in a large bowl set over a pan of hot water and leave to melt over a low heat. Do not boil the water or the chocolate will become grainy. Stir until smooth, then remove from heat.
With an electric beater, whisk the egg whites and sugar until they form soft peaks.
Whisk in a quarter of the egg whites to lighten the mixture. Fold in the remaining egg whites with a large spatula. Pour into a glass bowl or individual glass pots and leave to set in the fridge for 2 hours or overnight if you can.