French financiers are those small and delicious cakes that are some of France's best mignardise to enjoy after a meal, or simply for tea time. Their baking process starts with a very hot oven to sear the dough on top, and then progressively cool the oven to keep the inside moist.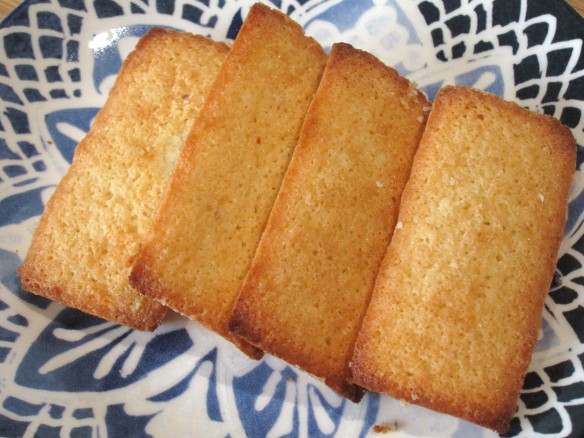 First, here is the list of the different ingredients you will need to prepare the French Financiers that serves 6 people
4 egg whites
90 g or 3.2 oz almond powder
60 g or 2.1 oz flour
150 g or 5.3 oz icing sugar
100 g or 3.5 oz butter
Now, here are the few steps you will need to follow to make these French Financiers with a 15 minutes preparation time and a 15 minutes cooking time
First of all, preheat your oven to 200°C or 390°F. Melt the butter in a microwave and let cool to room temperature.
In a large bowl, mix together the flour, the almond powder, and the icing sugar, making sure that you sift all the ingredients prior. Then, in another mixing bowl, beat the egg whites until stiff.
Fold the now stiff egg whites into your dry ingredients delicately and progressively, making sure not to break them. Now add the melted butter and stir well. Grease your financier molds, and then pour the mixture evenly.
Before placing the cakes in the oven, make sure to decrease the temperature to 180°C or 356°F and let bake for 15 minutes.
Once out of the oven let the financiers cool on a wiring rack.
You may serve them with my Chocolate Mousse