This mild, soft Compote in which the subtle, sweet flavour of apples combines well with the grapes, is best enjoyed with home made butter biscuits. You can make everything at… laclassedecuisine.com !
Ingredients for 4 to 6 People:
1 kg ( 4 cups) apples
3 nice red grapes
2 tablespoons  honey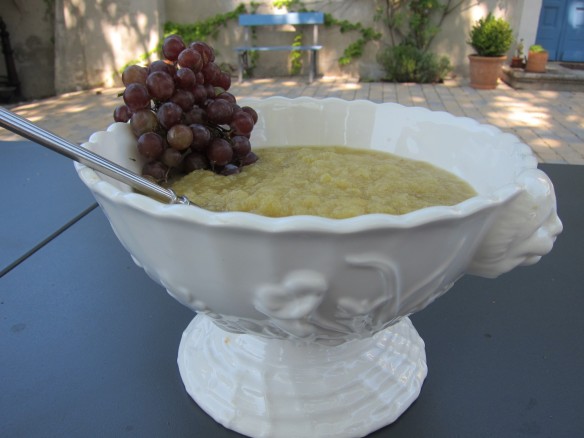 Peel the apples and cut them into quarters. Wash the grapes and shuck them, then adding them to your apple wedges.
Put them all together in a large saucepan with a little water and heat over high heat. Once the boiling point reached, reduce heat and simmer for about 20 minutes or until apples are soft and the grapes exploded.
let cool then pass your fruit through a food mill to get rid of all the grape seeds. Transfer your compote in a nice dish and serve with small butter cookies.