Ingredients for 4 people:
150 g (2/3 cup) lenses
1 leek (optional)
1 tablespoon olive oil
300 g ( 3/4 cup) celeriac, peeled and washed
1 thyme sprig
400 ml (2 cups) chicken broth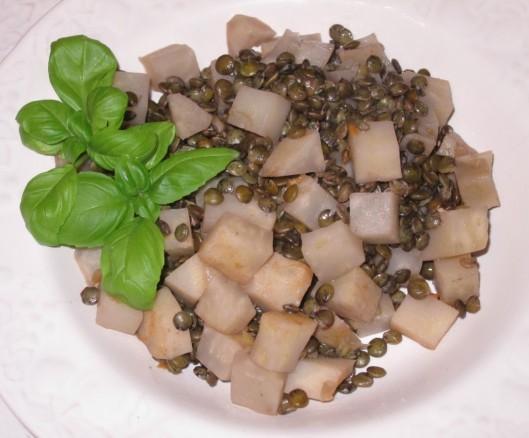 Fry rinsed and drained lentils with your leek, shredded, into 1 tablespoon olive oil. Add your cup celeriac, diced; Add thyme and cover with chicken broth.
Simmer about 15 minutes, covered, until liquid is absorbed, add salt and pepper if necessary and serve immediately with parmesan and fresh basil.