This Courgettes Gratin is a healthy comfort food. A dish that is great and easy to cook. Take THE seasonal vegetable of the moment and prepare it the way everybody will love it !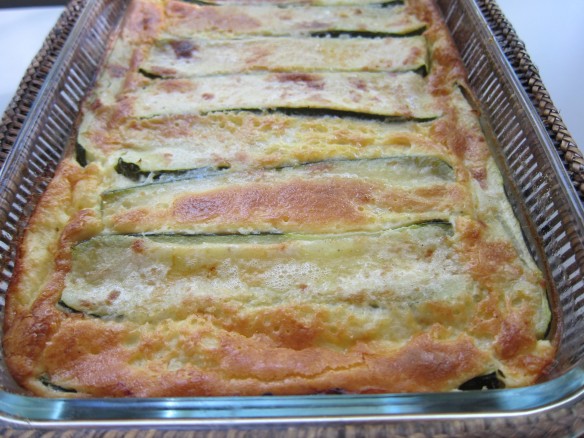 Here is the list of the different ingredients you will need to make the Courgettes Gratin that Serves 6 and the preparation time is 20 minutes 
3 cups (750 g) small courgettes
1 cup (20 cl) whipping cream
1/2 cup (10 cl) semi skimmed milk
2 free range eggs, beaten
1/3 cup (100 g) semolina
1/4 tsp grated nutmeg
3 pepper mill turns
Butter for greasing the pan
Here are now the few steps you need to follow to make the Courgettes Gratin with a cooking time of 35 minutes
Preheat oven to 350°F (180 °C). Butter a gratin dish. Steam the small courgettes 10 minutes in a steamer ( or a pressure cooker).
Halve the zucchini  lengthwise and arrange in your dish. Mix the cream and milk and pour to the beaten eggs, add pepper and grated nutmeg, then the semolina.
Pour over the zucchini and cook in your preheated oven for about 35 minutes or until all is golden brown. Serve immediately.