Ingredients for 4 People:
1 bunch chard, green or red
3 eggs
10 cl (1/3 cup) whipping cream
7 tablespoons milk
1 tablespoon tomato paste
100 g (1/3 cup) grated Beaufort cheese
Ground Pepper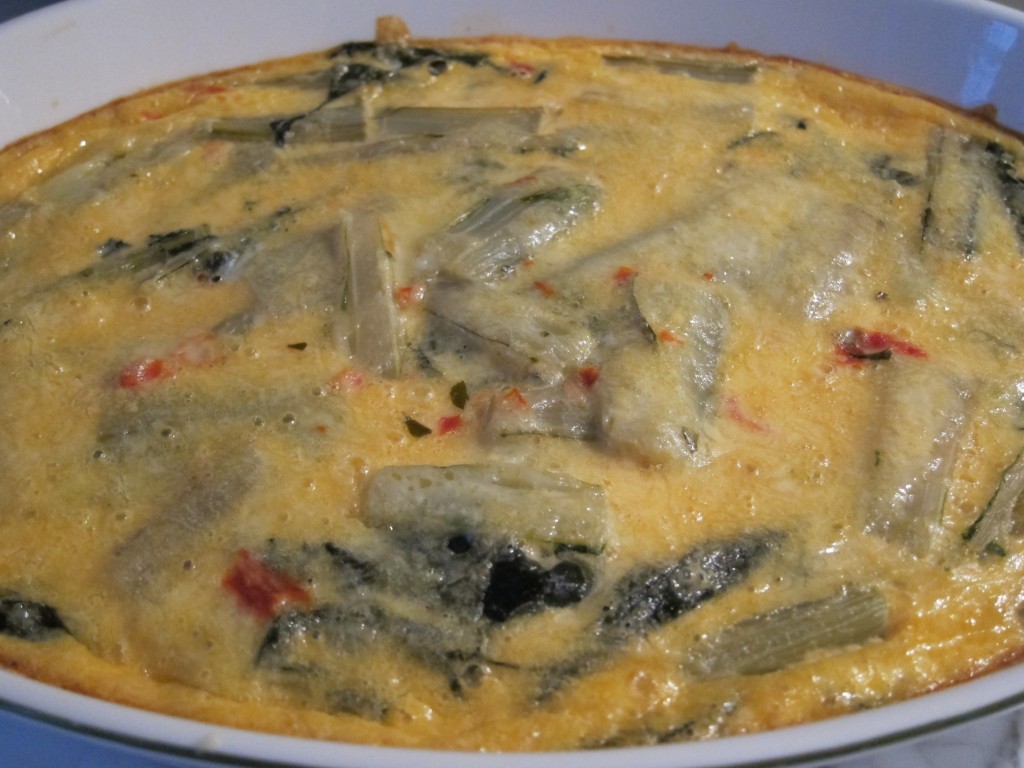 Heat 1.5 litres (6 cups) water in the lower compartment of your steamer . Wash the chards thoroughly, cut the base and the sides and keep the ribs and leaves. Cut into pieces . Preheat the oven at 180°C ( 375°F).
Place the chards in the perforated compartment of your steamer, cover and cook 5 minutes. Remove the chards and pat them thoroughly dry then put them in an ovenproof dish.
Beat the eggs, add the tomato paste, cream and milk and add the Beaufort cheese at the end. Sprinkle with Pepper and pour over the chards.
Put the dish in the pre heated oven in a water bath and bake 35-45 minutes or until a nice golden and glazed color is formed on the top.
Serve hot with or without a white meat. As an option, you can make this recipe by substituting chard with spinach .