Ingredients for 4 People:
1 bunch Swiss chard, green or red
 3 eggs
10 cl (1/3 cup) whipping cream
 7 tablespoons milk
 Fresh Pepper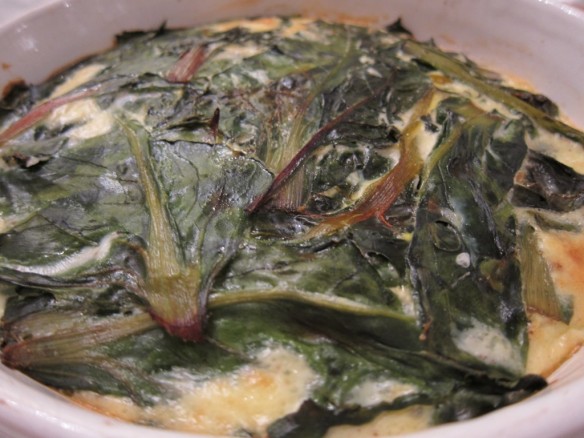 Wash the chard with plenty of water, cut the base of the sides and keep the ribs and leaves. cut into long pieces.
Place the chards in a steamer, cover and cook for 5 minutes. Remove chards, dry them thoroughly and put in a dish, heat resistant.
Beat the eggs, cream and milk. Add pepper and pour over the chards.
Put the dish in the oven and bake about 35 minutes or until the custard is firm ​​on top.
Serve this dish that comes from my wellness kitchen. It is a cheap and easy recipe to achieve.