This Top Shape Spring Soup celebrates the essence of spring Spinach and Lamb Lettuce with a fresh, peppery flavour. The pepperiness of the Spinach can vary. if it is quite mild, leave some of the stalks attached to boost the flavour !
Here is the list of the different ingredients you will need to make the Top Shape Spring Soup that serves 4
250 g ( 8 1/2 oz) spring spinach or lamb Lettuce also called corn salad
2 ripe avocados
One lemon juice
200 ml (2 cups) single cream
Salt and freshly ground pepper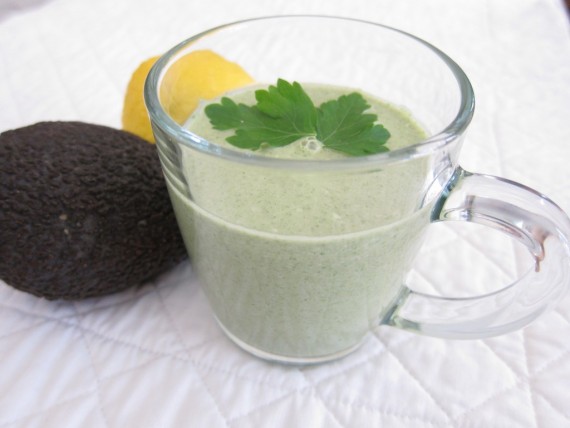 Take the avocado flesh, cut into pieces and sprinkle with your lemon juice. Rinse, drain the spinach or lamb lettuce and reserve some small leaves.
In a saucepan, sweat the spinach or lamb lettuce and heat for 3 minutes over low heat. Add 600 ml of water and bring to a boil. Off the heat, add the avocado flesh, single cream and finally, salt and pepper.
Mix everything and then reheat the soup over low heat. Serve immediately in pretty bowls decorated with some small spinach leaves or lamb lettuce leaves.