These Seared Scallops, leek and Orange Marmelade are an easy first course to prepare and more, it is inexpensive. Scallops are among the least caloric foods. So it's a good opportunity to fill up on iodine, zinc and antioxidants.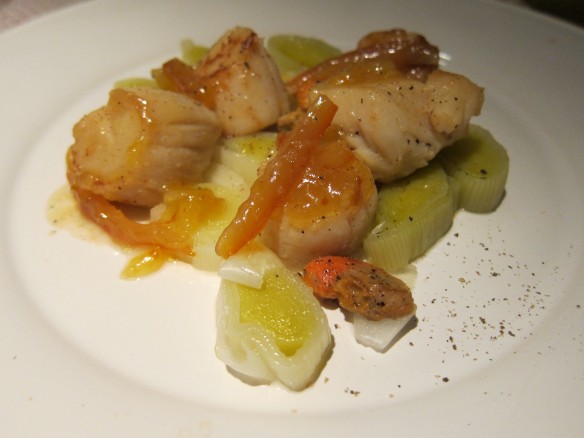 Here is the list of the different ingredients you will need to prepare these Seared Scallops, Leek and Orange Marmelade that serves 4
12 scallops
3 leeks, white part
4 teaspoons Orange Marmelade
1 tablespoon olive oil and one Tbsp rapeseed oil
black pepper
a few drops of orange juice
Here are now the few steps you will have to follow to make these Seared Scallops, Leek and Orange Marmelade with a preparation of 20 minutes and a cooking time of 20 minutes
Fist, rinse the scallops under cool water, then dry them well. Set aside. Wash the leek whites thoroughly, then cut into fairly thin slices. Cook them about 10 minutes by steaming.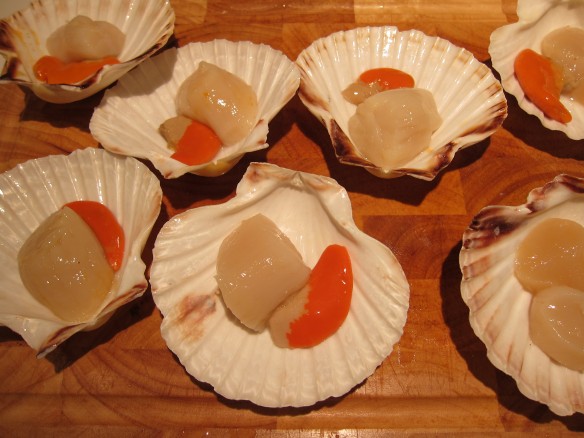 After that, drain the leeks and divide them on four plates. Just after that, mix the orange marmalade with the rapeseed oil. Quickly sauté the scallops in a hot frying pan coated with olive oil. Allow to fry them 2-3 minutes on each side. Add salt and pepper.
Finely, arrange the Scallops on the leek slices, top with some orange marmalade sauce and serve immediately. It is just delicious.