Each year, after Thanksgiving has passed, we usually find ourselves with a lot of left overs. Using turkey left overs, enjoy these nice Turkey & Melted Swiss Cheese Slices. This is how you make the most of November, after Thanksgiving.
Ingredients for 4 People:
4 slices Genius or whole grain bread, toasted
4 Tbsp french Mustard
200 g (4 oz) large turkey slices
150 g (6 oz) cranberries , optional.
250 g or 8 slices Swiss cheese
Some rocket Salad and vinaigrette. Optional.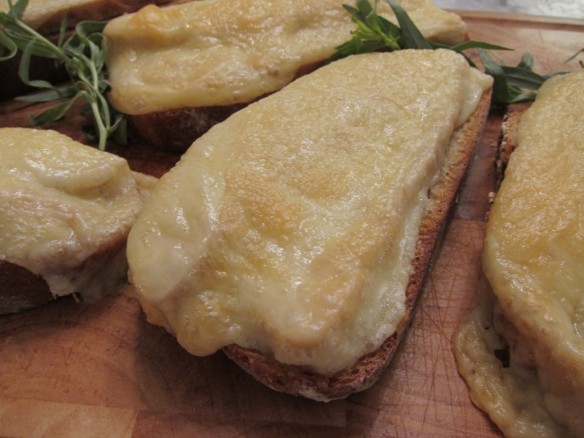 Layer the big slices of ​​turkey breast on the bread that has been previously spread with mustard. Add the slices of swiss cheese, sprinkle with the cranberries if you wish. Put your slices on a baking dish.
Grill your Turkey slices of bread in a hot oven for a few minutes. To serve, take off the turkey slices from the oven, cut the slices in half and serve them with some rocket salad and vinaigrette if you wish.