These Chicken Rolls in their Cabbage Leaf is the ideal winter dish. This recipe from yesteryear is simple and good. Do not hesitate to transform simple chicken fillets into appetizing cabbage rolls stuffed with chicken. It's healthy and tasty!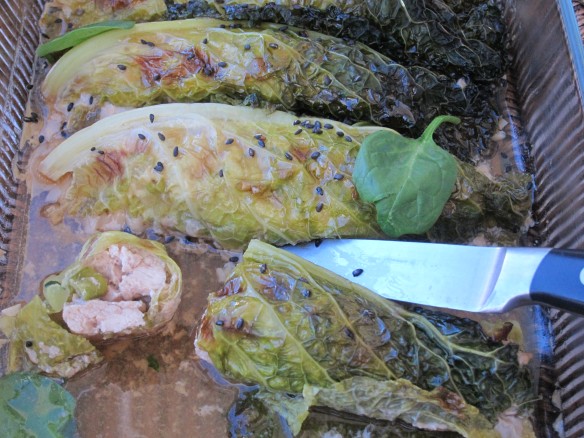 First, here is the list of the different ingredients you will need to prepare the Chicken Rolls in their Cabbage Leaf that serves 4 people
8 large green cabbage leaves
1 kg of chicken fillets
2 spring onions with their stem
4 garlic cloves
4cm fresh ginger
2 tbsp honey
150ml soy sauce
2 egg whites
3 tbsp black sesame seeds and a few inches for garnish
For the sauce:
2 tbsp honey and 3 tbsp soy sauce
Now, here are the different steps you will need to follow to make these Chicken Rolls in their Cabbage Leaf with a 20 minute preparation time and a 30 minute cooking time
Preheat the oven to 180°C. In a pot of boiling water, blanch the cabbage leaves for 3 to 5 minutes depending on the thickness. Drain them on absorbent paper.
Now prepare the stuffing: Chop the chicken. wash and finely chop the spring onions. Peel and finely chop the garlic and ginger. Add this topping to the meat and mix well.
Mix honey, soy sauce and egg whites. Salt and pepper and add this mixture to your minced meat.
Garnish each cabbage leaf with the chicken stuffing then roll them tightly and place them in an ovenproof dish.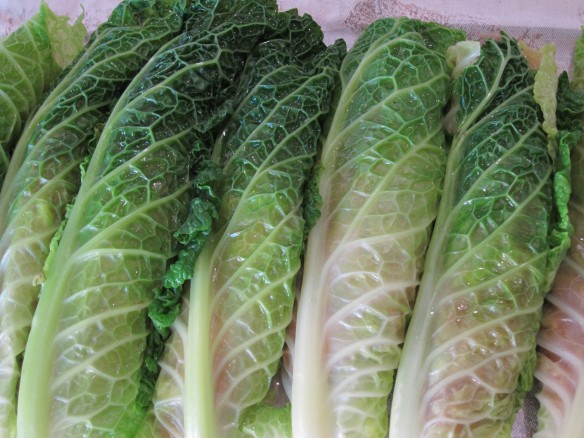 In a bowl, mix the millet with the soy sauce and brush the cabbage leaves with this sauce. Bake the dish for about 30 minutes. Sprinkle with sesame seeds and a few sprouts before serving hot.