While the eggs cook slowly in this Spring-Style omelette, you can sit back and enjoy a small glass of wine. Using these Fennel bulbs to make the filling, gives you a rich flavoured but tender Frittata…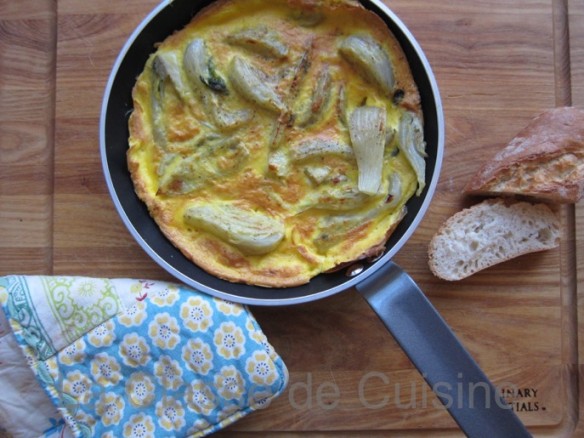 Serves 4                             Cooking time 25 minutes
2 large fennel bulb
2 Tbsp olive oil
4 free range eggs, beaten
3 Tbsp (40 g) grated Parmesan
Wash and dry the fennel bulbs, then cut the bulb roughly into eights. Place in a saucepan of cold water and bring to the boil. Cook the fennel for 15 minutes or until tender. Drain and let cool.
Preheat the oven to 400°F (200°C). Gently heat the olive oil in a frying pan with a heatproof handle. Add the cooked fennel and season with salt and pepper. Pour over the egg mixture to cover evenly.
Sprinkle the grated parmesan over the top and continue to cook gently over a low heat until the eggs are almost set. Finish the frittata in the oven for about 5 minutes or until the top gets a nice little golden crust and serve immediately.