Serves 4 
1 whole tuna can
1 Pepper Boursin cheese
fresh herbs, optional.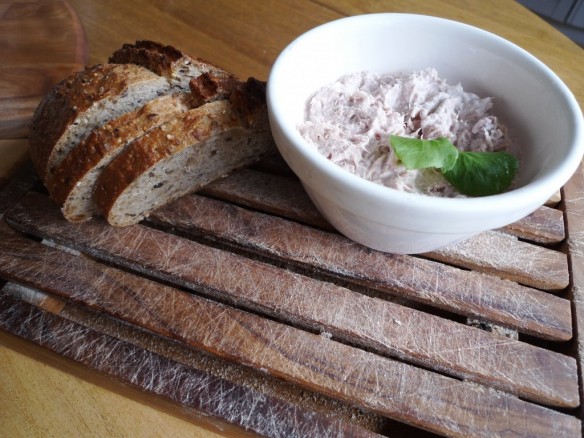 Drain your tuna can and coarsely mash the tuna with a fork and mix your pepper Boursin cheese with the tuna and mix well with a fork until all is stringy but homogeneous.
You may add chopped chives or chervil.
Put your Rillettes in a jar and let it sit overnight in the refrigerator before serving with some nice and crispy sourdough bread.