Creme Brulee is part of this "Entremet" which today ranks at the top of our favorite desserts, in France and elsewhere. Now, like many things in the kitchen, Creme Brulee depends essentially on the quality of the ingredients. Extra fresh eggs, superior cream and real vanilla. Careful cooking is also essential.

First, here is the list of the different ingredients you will need to prepare the Creme Brulee that serves 6 people
5 large egg yolks
500 ml or 2 cups whipping cream
100 g or 5 Tbsp white powdered sugar ( + caster sugar to dust)
100 ml or 1/4 cup whole milk
1 vanilla pod
Now, here are the few steps you will have to follow to make this delicious dessert with a preparation time of 20 minutes and a cooking time of 1 hour 30 minutes.
Start by heating the milk, and incorporate the vanilla seeds. Once hot, move to a storing container and place in the fridge overnight.
In a large mixing bowl, place the cream, the infused milk, the egg yolks (along with the egg whites of one egg)  and slowly mix together, without beating them. Incorporate the sugar, and continue mixing slowly until well combined.
Fill a new container with the finished mixture, and place in the refrigerator overnight or up to 2 days before baking.
Preheat the oven to 100°C or 212°F. Fill your ramekins with the creme brulee mix, and cook for about 1 hour 30. Remove the ramekins from the oven, place them on a wire rack to cool for at least 1 hour.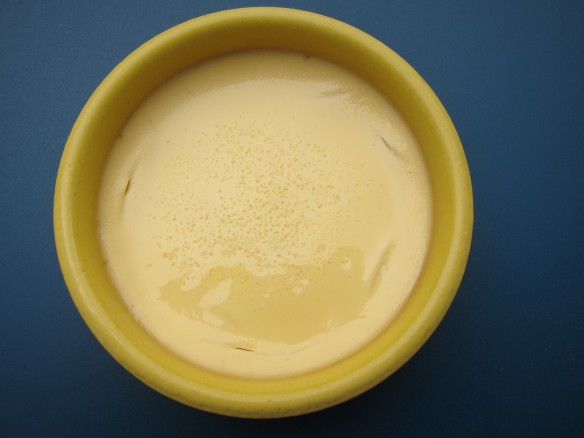 Place in the refrigerator, loosely covered, and chill for at least 4 hours and up to 2 days before topping.
Sprinkle a thin layer of sugar and caramelize the sugar with a kitchen torch to caramelize. Enjoy without waiting.