These Quinces cooked with salted Butter and served with ice cream or clotted cream are the perfect dessert when you crave for dessert and fruits. It is simply delicious and so easy to make.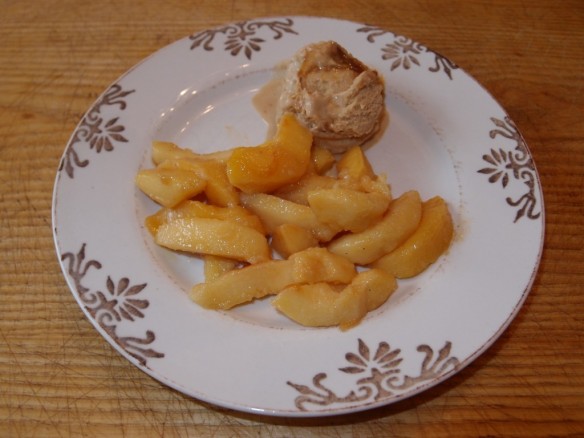 First, here is the list of the different ingredients you will need to prepare the Sauteed Quince in salted Butter that Serves 4                           
4 quinces, cleaned
1 lemon
20 g (3/4 oz) salted butter
80 g (3 oz) cane sugar
Now, here are the few steps you will need to follow to make these Sauteed Quince in salted Butter
Peel the quinces and cut into quarters. Put them in a bowl filled with water with the juice of a lemon.
Heat a frying pan and add your salted butter. Meanwhile, drain the quince quarters and when the butter is melted, pour your quince quarters into your pan. Sauté over medium heat, stirring regularly and gradually add the cane sugar.
Continue cooking for about ten minutes, covered and until the quinces are tender and golden. Serve immediately on a dessert plate together, if you like, with a scoop of vanilla ice cream, caramel ice cream or simply some whipped cream.