Ingredients for 4 people:
3 to 5 mint leaves
200 ml (3/4 cup) Cointreau
60 ml (3 Tbsp) fresh lime juice
200 ml (3/4 cup) Soda Water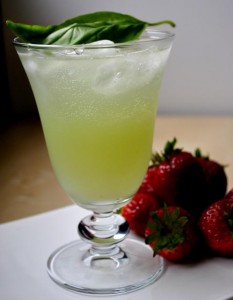 In a cocktail shaker, muddle the mint leaves. Add the Cointreau and lime juice, then fill with ice. shake until the metal tin is frosted.
Strain into a pitcher filled with ice, then top up with the soda water. Simple to make, this zingy cocktail is so much more than the sum of its parts. Enjoy !