Ingredients for 4 people:
 100 g (1/2 cup) dark chocolate
50 ml (1/4 cup) milk
50 ml (1/4 cup) whipping cream
250g (1 cup) mascarpone
60 g (4 Tbsp) icing sugar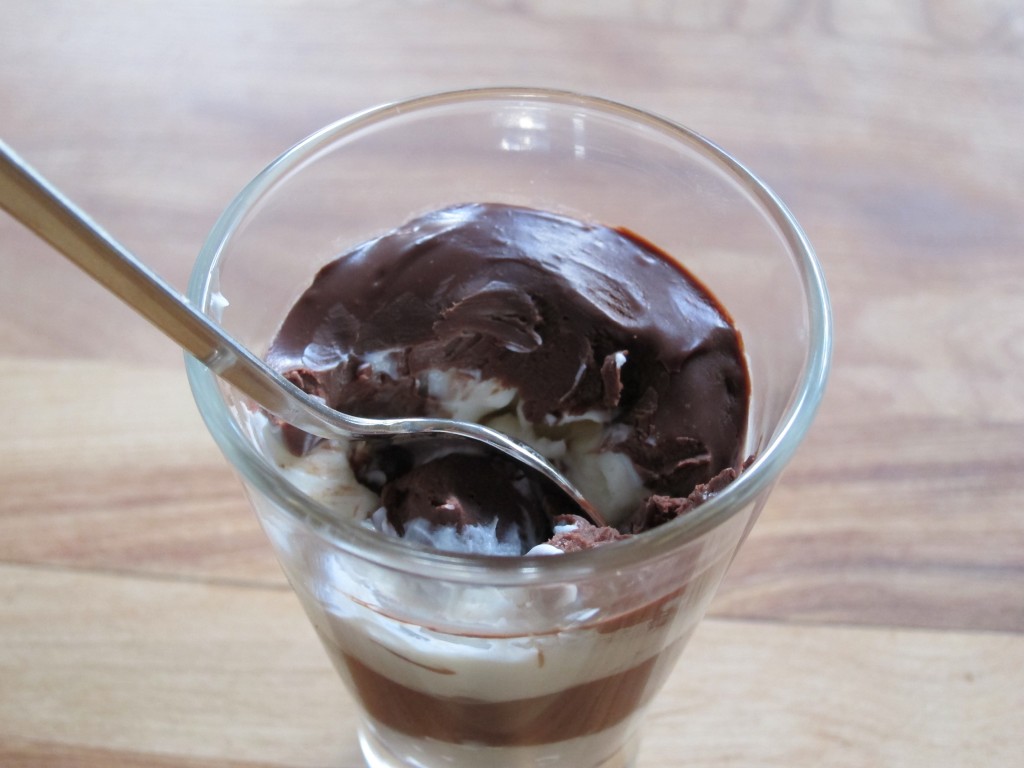 Boil the milk with the cream in a saucer, then pour over the chocolate broken into pieces and put in a bowl. Stir with a whisk until the mixture is smooth and let cool.
Whisk the mascarpone with the icing sugar until very smooth.
Pour the two preparations in small glasses by alternating colors and put 1 hour in the fridge before serving.