My Chestnut Mousse is super easy to prepare and light, thanks to the egg whites beaten stiff. So go ahead and treat yourself 🙂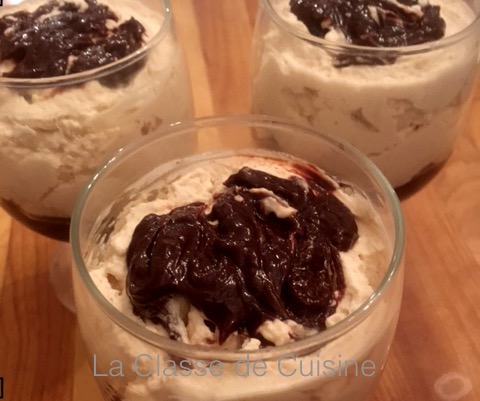 Here is what you need for my Chestnut Mousse recipe for 4 people, with a preparation time of 10 minutes :
8.5 oz (250 g) Chestnut Spread (Clement Faugier)
1 cup (200 ml) whipping cream
2 free range egg whites
Whip the cream in a big bowl and set aside. Beat the egg whites until very stiff.
Put the chestnut Spread in another bowl and slowly add the whipped cream and mix until the mixture is smooth. Finally, add the beaten egg whites gently.
Once your preparation is finished, chill for 2 hours before serving, add some flaked almonds if you like and serve.