This Cantaloup and Lemon Marmelade is a jam full of sun, very easy to make and cheap when choosing the best time to buy its fruits. Then, let's take advantage of the end of summer to embark on a homemade marmelade …

Here is the list of the different ingredients you will need to make the Melons and Lemons Marmelade for 3 to 4 Jars
2 Cantaloup or french melons from Cavaillon
2 Lemon
2 lb and 1/4 (1 kg) demerara sugar
Here are now the different steps you will have to follow to make the Cantaloup and Lemon Marmelade
Start by removing the bark of the melons and then detailing them in slices. Take off the seeds and cut them into large dices.
At this point, weigh the melon's flesh and measure (700 g) 3 cups demerara sugar for (1 kg) 4 1/4 cups melon pulp. Place in a big bowl and store in a cool place overnight.
The next day, wash and dry the lemons and cut them into thin slices. Remove the seeds and add to the melon-sugar mixture.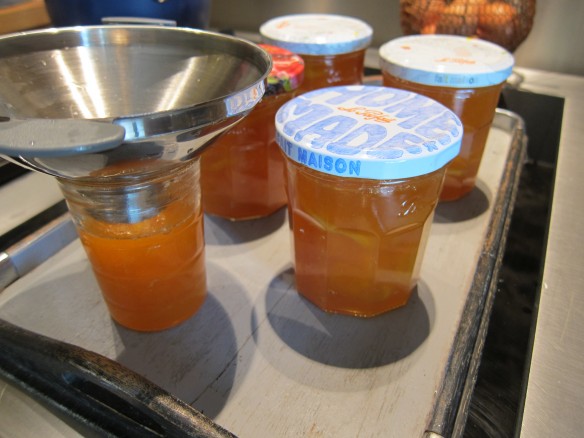 Finally, pour your preparation into a preserving pan or a large cast iron casserole. Cook on medium heat for about 45 minutes, turning regularly with a wooden spoon. Finally, make sure that nothing overflows from your preserving pan.
At the end of this time let cool. Then, boil again and put in jars immediately.