These Original Chocolate Chip Cookies come from a recipe that I got from an old American lady. They are absolutely delicious and every time I make them, I get the Wouah factor !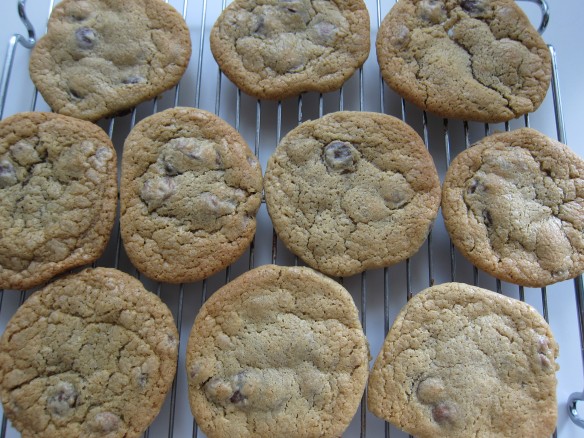 First here is the list of the different ingredients you will need to make the Original Chocolate Chip Cookies that serves 6 to 8
2 sticks or 200 g softened butter
1/2 cup or 150 g granulated sugar
1 cup or 200 g brown sugar
Two free range eggs
2 tsp vanilla extract
2 cups or 350 g flour
3/4 tsp salt
1 tsp baking powder
1 tsp baking soda
One cup or 200 g semisweet chocolate chips
Now, here are the few steps you will need to follow to make the Original Chocolate Chip Cookies with a preparation of 10 minutes and a cooking of 12 minutes
To start, preheat the oven to 350° F or 180°C. Then, in a large mixing bowl, cream together the butter, sugars, eggs and vanilla.
Then, in another bowl, mix together the flour, salt, baking powder and baking soda. Finally, combine the wet and dry ingredients. Stir in the chocolate chips.
When the batter is smooth, take an ice scoop and place golf ball sized dough portions 2 inches apart on a cookie sheet toped with waked paper.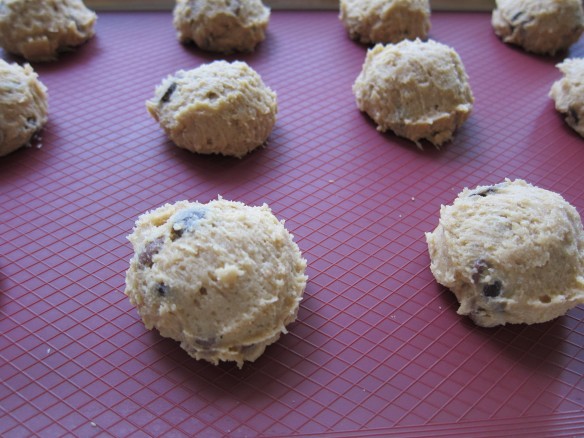 Bake for 10 to 12 minutes or just until edges are light brown. Finally, let cool on a wire rack and then, serve as is or with some fresh fruits.