Made with fresh limes, sweet condensed milk, graham cracker and fresh eggs, this tart is able to recreate the Key Lime Pie, giving the impression of actually being in the Florida Keys. So enjoy this exceptional tart made with laclassedecuisine.com !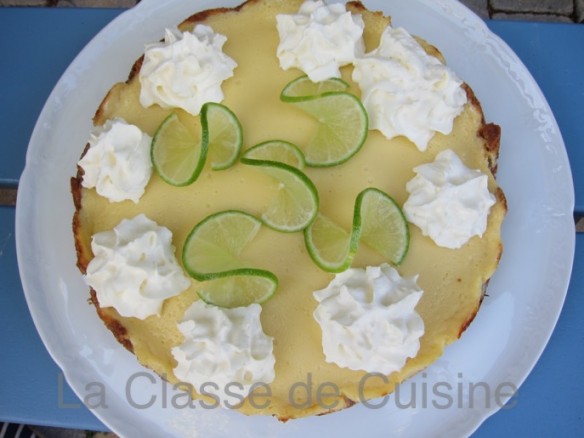 Serves 8                             Preparation & Cooking Time 15 & 15 minutes
1 1/4 cups (200 g) graham cracker crumbs or Speculoos biscuits
5 Tbsp (100 g) butter, melted
1 can sweetened condensed milk
4 large egg yolks
1/2 cup (120 ml) fresh key lime juice
1/2 cup (120 ml) whipped cream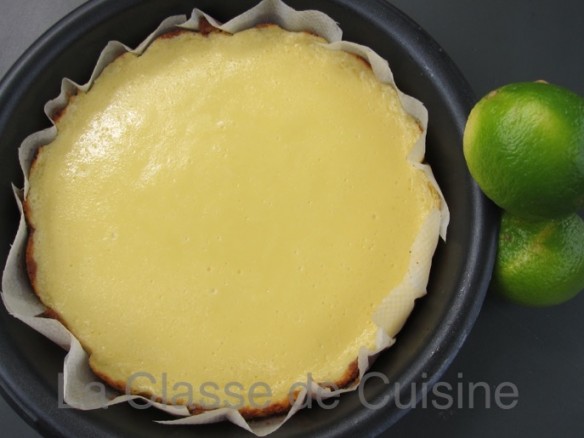 Stir together crackers or biscuits and butter and combine well then press mixture evenly onto bottom of a pie plate. Cool while making the filling. Preheat the oven to 315°F.
Whisk together condensed milk and yolks in a bowl until well combined. Add juice and whisk again. Mixture will thicken slightly.
Pour filling into crust and bake in the middle of your oven 15 minutes. Cool pie completely on rack, then chill at least 6 hours.
Just before serving, beat the cream in a bowl with an electric mixer until it just holds stiff peaks. Serve the pie topped with cream and thin lime slices if you like.
Option: you can replace the whipped cream and beat the egg whites stiff to a meringue and put the meringue on top of the pie at mid baking time.