Ingredients for 6 people:
200 g (7 oz) dark chocolate
160 g ( 6 oz) butter
180 g ( 6 1/2oz) sugar
80 g ( 4 Tbsp) flour
50 g (3 Tbsp) almond powder
4 eggs
icing sugar
1 teaspoon vanilla extract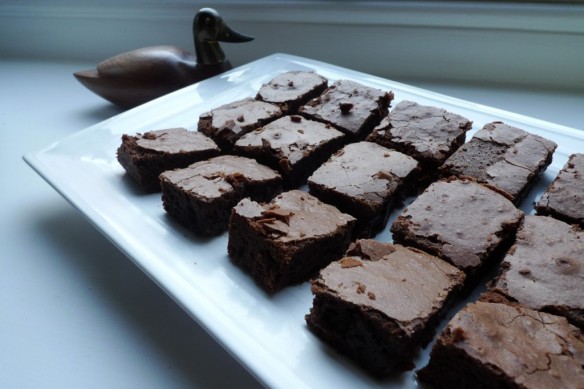 Preheat the oven to 180 ° C ( 356°F) and line a rectangular pan with parchment paper. Melt the butter and chocolate chopped to micro wave or in a double boiler.
Beat the eggs and sugar until frothy and then add the butter-chocolate mixture, flour, almonds and finally the vanilla extract.
Mix well and pour the batter in the mold. Cook 25 minutes. Remove from oven, let cool slightly before removing from pan and sprinkle with icing sugar before serving.