This Brittany Prune Far is a baked French dessert with a flan batter. It can be enjoyed warm or at room temperature and is a classic to serve for kids but also grown-ups !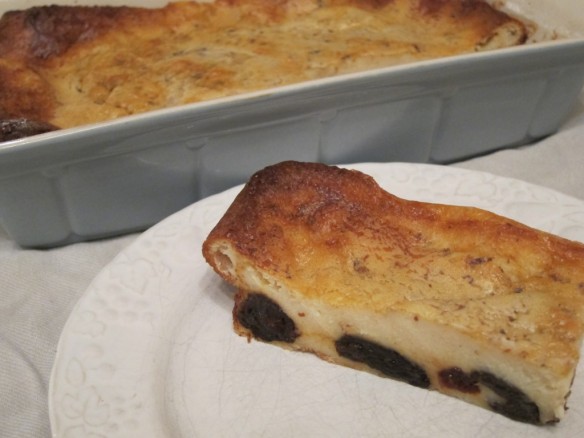 Here is the list of the different ingredients you will need to make the Brittany Prune Far and that serves 6
20-25 pitted prunes
4 Tbsp rum (optional)
5 Tbsp flour
1/2 teaspoon salt
4 Tbsp sugar
3 large eggs
1/2 liter whole milk
2 Tbsp butter for the dish
Here are now the few steps you will need to follow to bake the Brittany Prune Far
First, preheat your oven to 170 °C (350 °F).
Start by Mixing in a bowl the flour, salt, sugar and eggs. Fold in the moderately hot milk with an electric mixer until reaching for a smooth batter. Add the prunes that you have let macerated in rum if you like.
Generously butter all inside of a dish. Pour the batter in and bake at mid-height of your oven for about 45 minutes to one hour. Serve your Brittany Prune Far, warm or at room temperature, in its baking dish.
My point of vue: The Brittany Prune Far tastes better lukewarm than cold. Finally, as it is difficult to unmold, you may present it in the baking dish, so make sure you choose a pretty one !