Ingredients for 4 People:
2 large tart apples
100 g (1/4 cup) flour
1/2 teaspoon baking powder
1 pinch salt
3 eggs
120 g (2/3 cup) powder sugar
25 cl (1 cup) whipping cream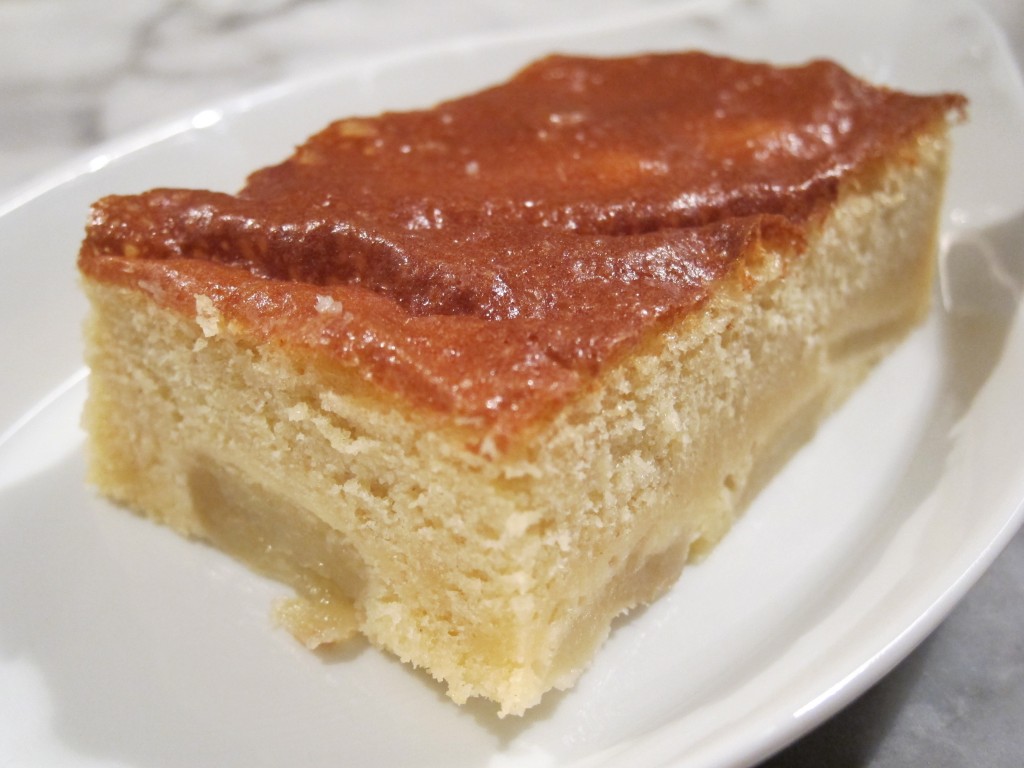 Peel, cut the apples into quarters and remove the core, then put them in a pan with 20 g (2 Tbsp) sugar. Cover with a little bit water and boil for ten minutes or so.
In a bowl, mix eggs with sugar until frothy, then add flour, baking powder and salt premixed. Add the cream and mix well.
Place apples in a buttered and sugar sprinkled dish and pour the batter. Bake the clafoutis in a hot oven at 180°C ( 325°F) for about 25 minutes and serve warm. Children love it !