Ingredients for 6 People:
2 cups chopped apples
1 cup chopped pears
1/2 cup chopped celery branch
1/2 cup golden raisins
6 Boston lettuce leaves
1/2 cup coarsely chopped nuts
2/3 cup plain yogurt
2 Tbsp apple cider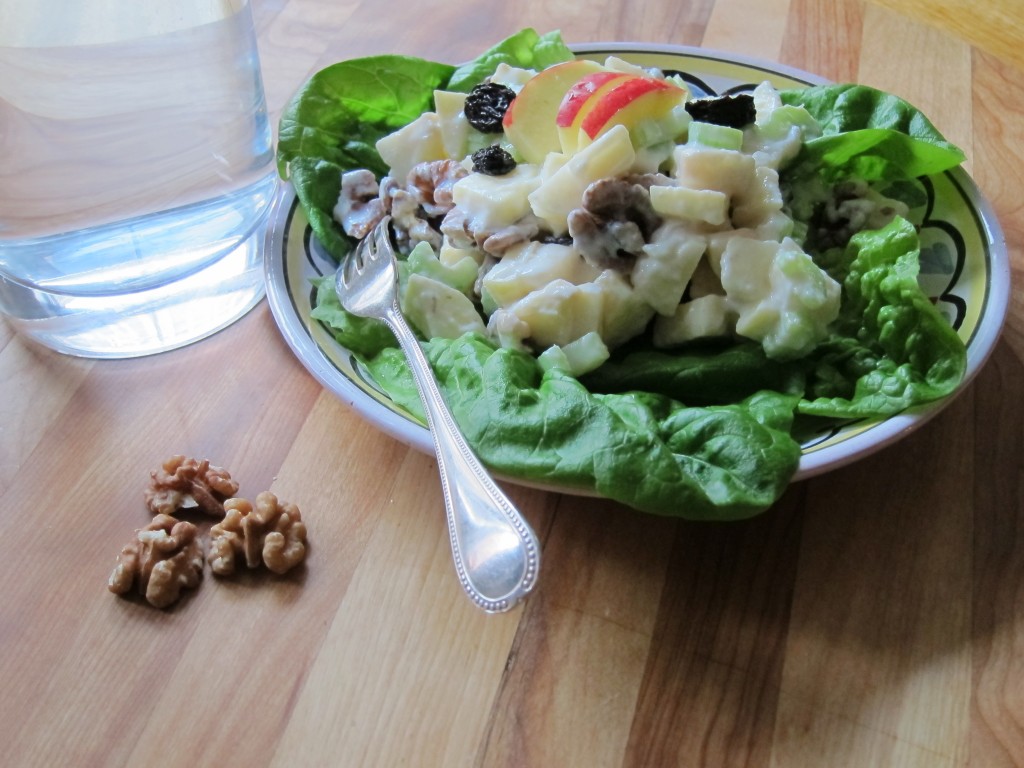 Stir together apple cider and yogurt. Mix chopped apples, pears, celery, raisins and nuts in bowl. Add yogurt mixture to bowl and toss to coat well. Place one or two lettuce leaf on each of 6 serving plates and top with salad.