Ingredients for 8 People:
120 g (4 oz) grated Parmesan
50 g (3 Tbsp) wheat flour
15 ml ( 2/3 cup) double cream
1 Tbsp fennel seeds
juice of half a lemon
4 slices smoked salmon, cut into strips
1 egg white
1 Tbsp olive oil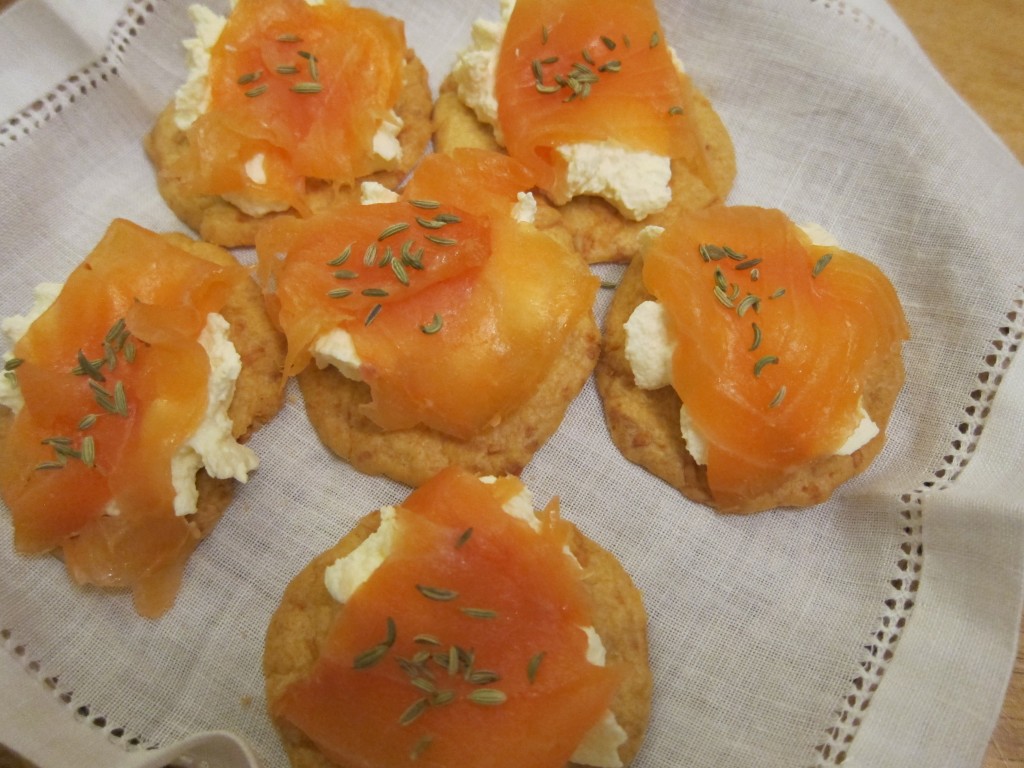 Whisk olive oil with egg white and flour. Add grated parmesan and beat another minute. Turn the oven to 220 °C.(425°F).
Place on a baking sheet small portions of dough, spacing and spreading with the back of a spoon. Bake for 8 to 10 minutes or until the wafers are golden. Remove from oven and take off the wafers with a spatula and let cool.
Mount your whipped cream with a dash of lemon juice.
Arrange your wafers on a plate, put it in the pastry bag or siphon the equivalent of a tablespoon of whipped cream, lay down one or two strips of smoked salmon and garnish with fennel seeds. Serve immediately.