Figs and Mozzarella , especially the "di Buffalo mozzarella"  are a classic combination. The quality of the ingredients is the key to this dish !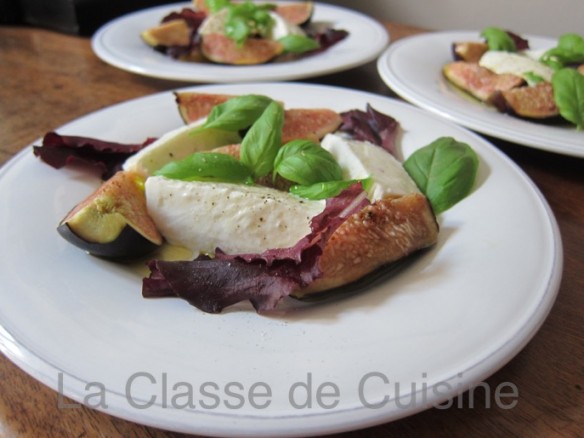 Serves 4                             Preparation 15 minutes
6 ripe figs, green or purple
4 mozzarella di Buffala balls
3 Tbsp green basil
1 lemon juice
Virgin olive oil
Cut the top stem off each fig and cut each fig in half. Tear each mozzarella ball into four pieces. Place on individual serving plates. Season with salt and pepper and scatter over the basil.
Mix the lemon juice with four times its volume of olive oil and season. Pour the dressing over each plate and serve.