The success of these Crab Rillettes is due to the freshness of the meat Crab. If you like feeling under the knife fine filaments of pale pink flesh, cut the fresh crab meat pieces into thin strips.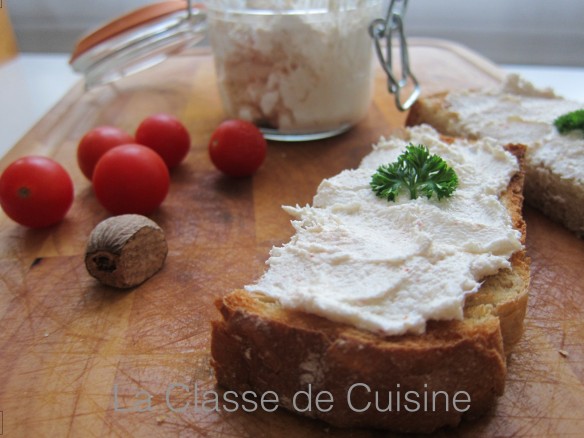 Here's what you need to do the Crab Rillettes for 4 people and that you will prepare in a jiffy 
Five Tbsp fresh soft cheese, Philadelphia type
170 g fresh crab meat or 1 tin of crab
1 pinch Espelette pepper ( hot pepper)
Salt
1/2 tsp nutmeg
Cut into thin strips the crab meat. Add the pinch of Espelette pepper, salt and nutmeg. Finally add the soft cheese and mix well until the mixture is smooth. Put in the fridge for a small hour and then, enjoy !