This classic dressing has a tang of acidity from the Blue Cheese that makes it ideal for iceberg or gem lettuce. I use a creamy Saint Agur, which has a milder taste than other blue cheeses.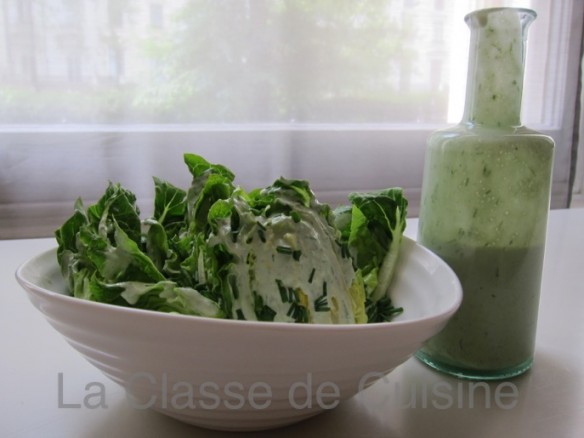 Here is what you need as ingredients to Serve 4  with a preparation time of 15 minutes
75 ml sour cream
50 g creamy Saint Agur blue cheese
1 Tbsp white wine vinegar
2 Tbsp hot water
2 Tbsp olive oil
1 Tbsp chopped fresh chives
Place the sour cream, cheese, vinegar, water and a freshly ground pepper in a blender and blend until fairly smooth. Add the oil and blend a gain. Stir in the chives, adjust seasoning to taste and serve on top of your green leaf salads and enjoy.