Ingredients for 6 people:
1 savoury pie crust (see recipe tarts)
4-6 tomatoes, big red ones
2 tbsp pesto rosso
2 tbsp Olive Oil
125 g (1/2 cup) grated gruyere cheese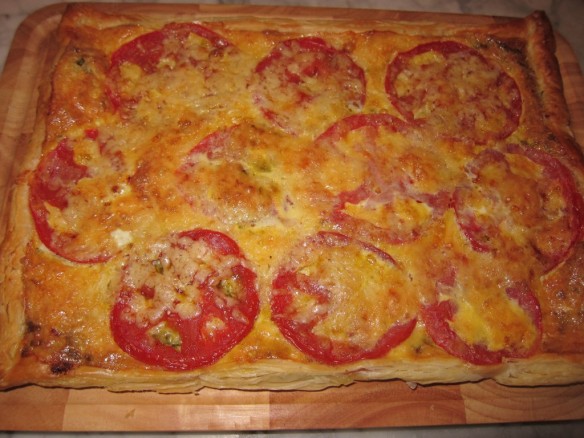 Preheat oven to 180 ° C (365°F). Butter a baking dish. Roll out the dough on a floured surface and then put it onto your baking dish. Prick a few shots with a fork.
Wash, dry and cut the tomatoes into thick slices. Spread your pesto Rosso on your dough and arrange the tomatoes on top. Add salt and pepper and sprinkle with grated cheese.
Bake about 30 minutes or until golden brown and cheese has melted.

Print / Imprimer