Ingredients for 4 People:
1 cauliflower
2 big Potatoes
2 c. Soupe (3 Tbsp) Butter (Optional)
500 ml (2 cups) Milk
3 Tbsp Olive Oil
Salt and pepper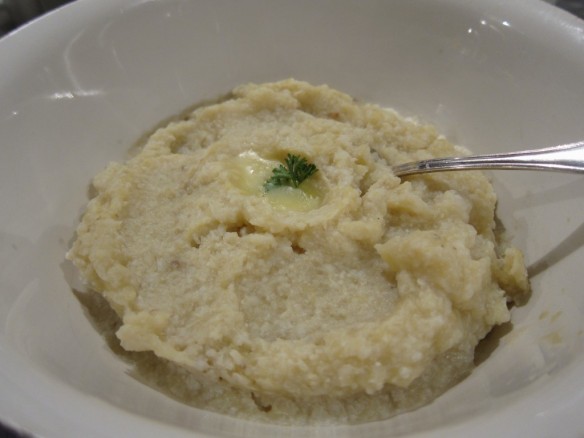 Cut the cauliflower and the potatoes into small pieces. Heat everything with the butter in a saucepan for 5 minutes. Add milk and cook, covered, until the cauliflower is tender.
Drain, then place the vegetables in a blender or grinder and mix until smooth. If you are missing a bit of liquid, do not hesitate to add a little of milk. Season to taste, add olive oil and serve hot.

Print / Imprimer