Lettuce brings significant calcium to sleep well and salmon provides omega 3 that promote the production of melatonin. Everything you need for a good night …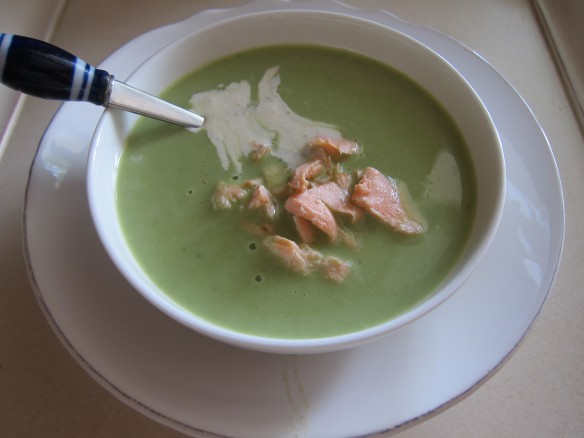 Serves 4                             Preparation 10 minutes      Cooking time 20 minutes
1 Lettuce
1 potato
4 cups (1 liter) vegetable broth
1 salmon steak about 4 oz (100g)
3/4 cup (200 ml) single cream
Salt and fresh pepper
Peel and dice the potatoe and wash the lettuce.  Remove the large ribs. Cook the potatoe 15 minutes in the vegetable stock. Then, add the lettuce leaves and cook 5 more minutes.
Mix with cream, salt and pepper.
Steam the salmon steak about 8 minutes, then crumble it with a fork.
Pour the cream of lettuce into bowls and sprinkle with salmon crumbs and serve.

Print / Imprimer