Ingredients for 4 People :
3 small zucchini
50 cl ( 2 cups) vegetable broth
150 g ( 1 cup) fresh cheese cream cheese type
30 g (3 Tbsp) pine nuts (optional)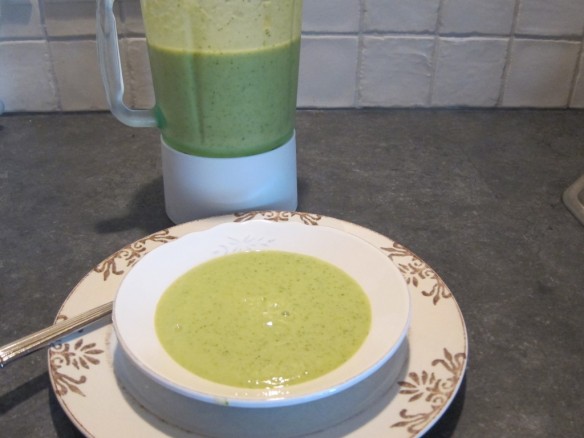 Wash the zucchini and cut them into large cubes. Put them in a saucepan with 50 cl (2 cups) broth and cook for 15 minutes. Allow to cool. Pour zucchini, fresh cheese  ( cream cheese) and 25 cl (1 cup) broth in your blender and mix. Add salt and pepper and place in a cold place for about 2 hours.
Put the pine nuts in a small pan without fat and remove them as soon as they are golden.
Serve the soup with chopped chives if you like and pine nuts.

Print / Imprimer