Ingredients for 4 people:
240 g (1 cup)  basmati rice
360 ml ( 1 1/2 cup) water
1 broth cube of vegetables
1 schallot
Salt and pepper
2 Tbsp sliced almonds, cranberries, raisins or green peas.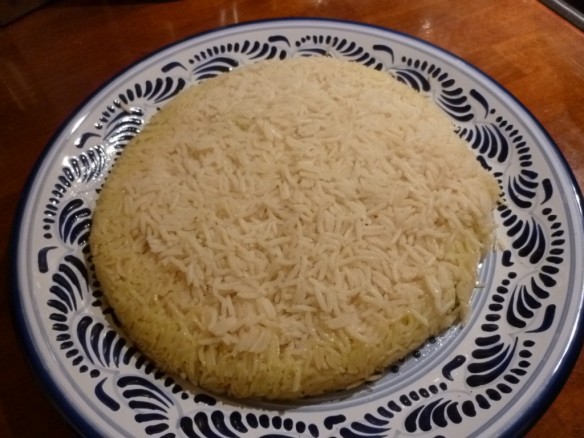 Chop the shallot and let cook with 3 Tbsp olive oil in a saucepan that goes in the oven. When the shallot becomes golden brown, add the rice and turn with a wooden spoon until the rice becomes translucent.
Add the hot water with the broth cube and pour on top of the rice. At that moment you can add the raisins, cranberries or green peas. Cover the saucepan with a baking paper, cut at the size of your saucepan and put in a hot oven for 18 to 20 mn at 180°C (360°F). Take your saucepan out of the oven, take off the baking paper, stir to homogenize and serve immediately.

Print / Imprimer