Ingredients for 4 people:
4 Cod Steaks
1 untreated lemon
1 teaspoon liquid honey
1 tbsp Olive Oil
Pepper freshly grounded, Provencal herbs and Fennel seeds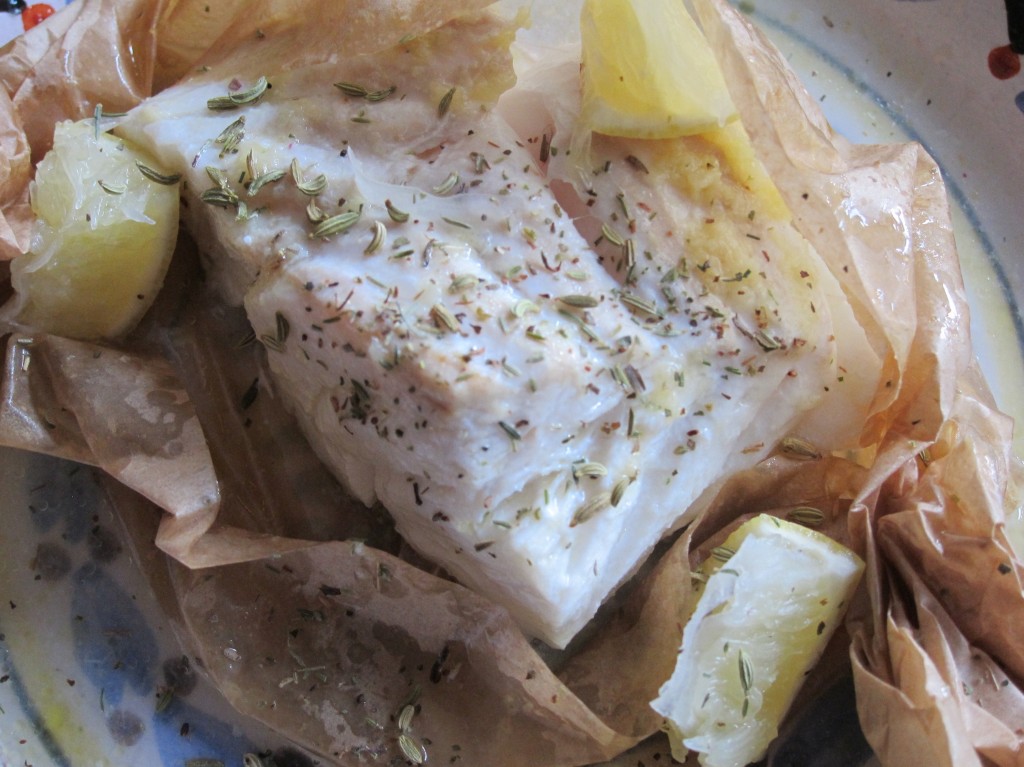 Heat 1 liter water in your steamer. Wash the lemon in hot water, dry and grate the zest and squeeze the juice of the fruit.
Place each Cod steak on one baking sheet,( You need 4 rectangular baking sheets total) and big enough to wrap each fish steak. Add honey, Olive oil and divide the lemon zest and lemon juice on each Cod Steak, salt and pepper and finally close the sheet.
Bake in your steamer, covered, for 6 to 8 minutes, depending on the size of the fish steaks. Place the "papillote" on a plate, sprinkle with Provencal herbs and Fennel seeds, then serve immediately.

Print / Imprimer