Ingredients for 4 to 6 People:
1 onion, chopped
1 or 2 tbsp butter
2 cups potato, cooked and mashed
1 big cup dried cod, cooked and crumbled or cod fillet, cooked ( what I did)
¾ tsp salt
¾ tsp ground black pepper
½ cup flour for dusting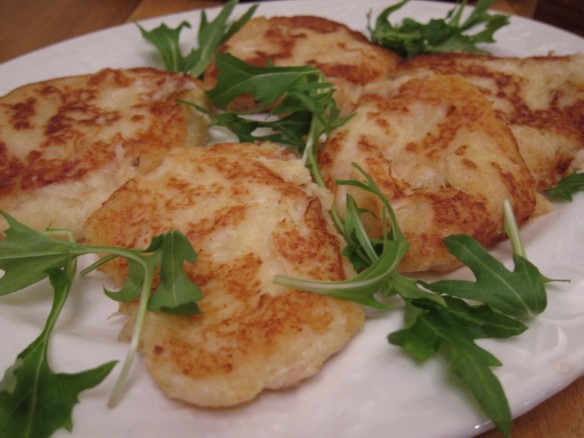 Saute your chopped onion in butter until golden.
Put the mashed potatoes in a bowl, then add the fish, crumbled and sauteed onions. Add salt and pepper and mix.
Form balls with the mixture and flatten into patties. Flour patties and fry in butter over medium-high heat until browned. Serve immediately or store in a warm oven until ready to serve.
Note: If the mixture is too wet, add ½ cup bread crumbs or mashed potatoes.

Print / Imprimer