Ingredients for 2 people:
2 large eggs
20 ml (2 Tbsp) milk
Salt, pepper and grated nutmeg
1 knob butter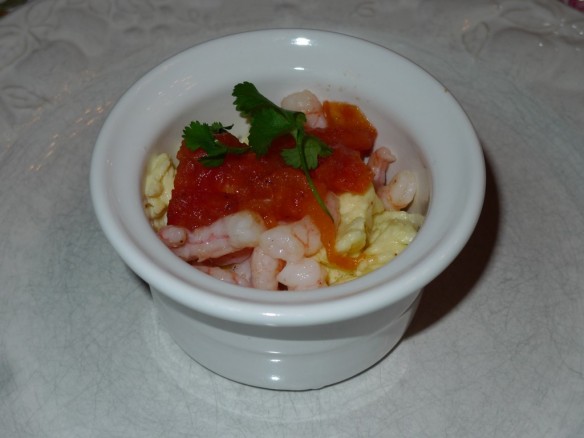 Garnishes: watercress, cocktail shrimp , capers, dill, Lumpe eggs , diced tomatoes, salmon strips etc …
Mix the eggs with the milk, salt, pepper and nutmeg. Heat the butter in a skillet and prepare scrambled eggs from egg slurried.
Once cooked, pour the stiff eggs and distribute into ramekins, then garnish as desired with one or two of the ingredients listed above.

Print / Imprimer