Ingredients for 4 people:
400 g (1 pound) strawberries
1 tbsp lemon juice
50 g (2 oz) sugar
400 g (2 cups) soft cheese
2 egg whites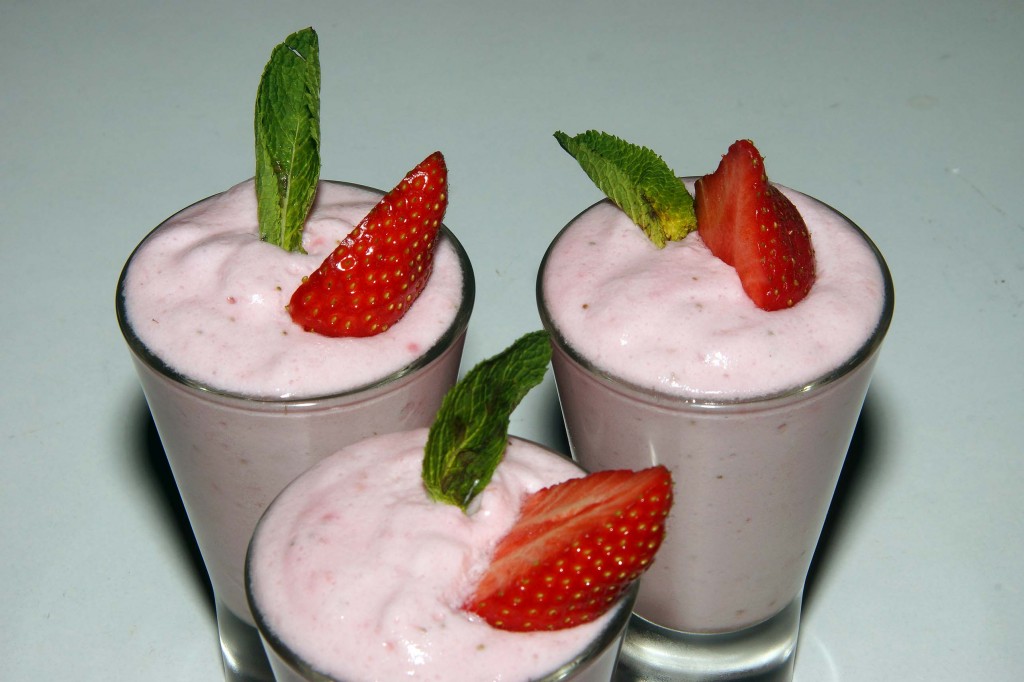 Wash the strawberries, then hull them and mix them with the lemon juice.
Beat the egg whites until stiff, adding sugar gradually.
Whip the soft cheese in a bowl with half the strawberry coulis, then add beaten egg whites carefully and divide the mixture into glasses or verrines.
Garnish with the remaining strawberries coulis and decorate with whole or cut strawberries and a fresh mint sprig.

Print / Imprimer