Serves 4                            Preparation 20 minutes
300 g (1 1/2 cup) strawberries
300 g (1 1/2 cup) raspberries
100 g (3 Tbsp) icing sugar
100 ml (1/3 cup) water
12 leaves fresh mint
12 leaves fresh basil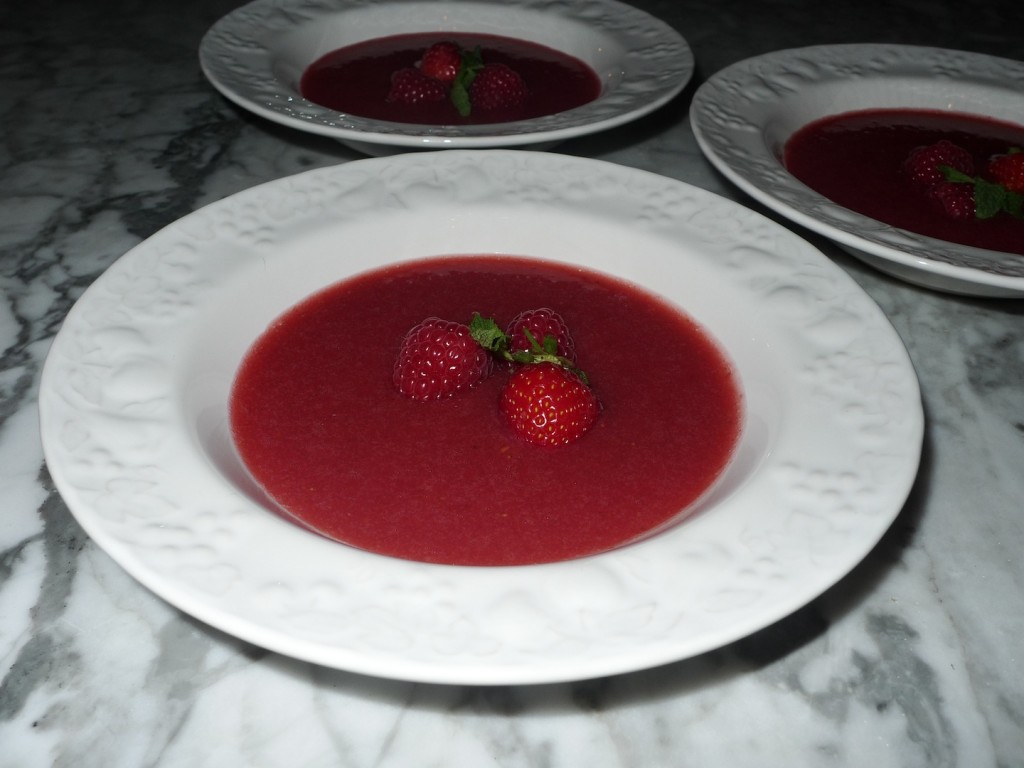 First, put the water, sugar, basil and mint in a saucepan over medium heat. Stir until sugar is dissolved. Then let steep for about ten minutes.
Meanwhile, wash and hull the strawberries. Gently wipe the raspberries in a damp cloth, then mix all fruits, except one strawberry and raspberry per person. Filter to remove the grains.
Pour the mix into a bowl, add flavored water to the mixed strawberries and raspberries and whisk everything.
Gently pour your preparation in 4 individual small bowls or 4 cups. Let cool 1 hour in the refrigerator. When ready to serve, decorate with reserved whole or chopped fruits . Add mint leaves to give a fresh taste.

Print / Imprimer