What makes a good holiday is when you go from good to great. So get the frosty result as a true taste of summer..
Ingredients for 6 People:
300 g (1 1/2 lb) Raspberries
150 g (1/2 cup) Blackcurrant
150 g (1/2 cup) granulated sugar
1 egg white
1/2 lemon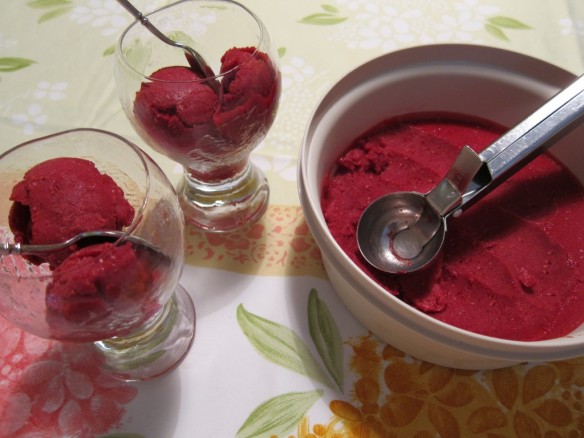 Place the raspberries and blackcurrant in a big bowl. Put the sugar on top. Add the egg white. Press the juice of your half lemon and pour on top of the fruits.
With a hand mixer, mix your preparation for 5 minutes. With an electric hand mixer, mix 5 more minutes until very smooth.
Pour your preparation in a round cake pan, cover with a cling film and place in your freezer for about 5 hours before serving and being able to make nice scoops. Enjoy !

Print / Imprimer