Fruit Desserts, fresh, ripe produce stars in these seasonal, sweet dishes, provide a refreshing end to any meal. On the market, load up on ripe, fragrant stone fruits and at home, transform them into a late summer favorites like these Peaches stuffed with almonds at…  laclassedecuisine.com !
Ingredients for 4 People:
4 peaches or nectarines
3 Tbsp (60g) ground almonds
1 Tbsp powdered sugar
1 free range egg
4 apricots (optional)
2 Tbsp (40g) flaked almonds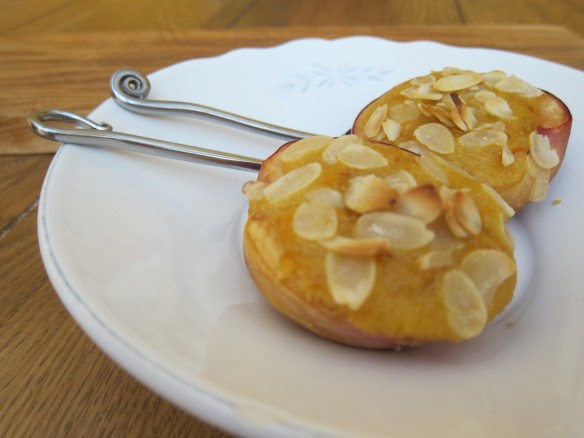 Preheat oven to  356°F (180 °C). Chop the apricots and place in a bowl. add the ground almonds, sugar and finally the egg. Mix well.
Wash the peaches and cut them in half to remove the stone. Place half sides in a gratin dish, core side up and fill them with the almond preparation. Sprinkle with almonds flakes and bake for about 15 minutes. Serve hot or warm.

Print / Imprimer