This quick, nice and healthy dessert is simple to prepare. the sharp sweetness of pineapple and passion fruit mixed with mango create a stunning and complex explosion of flavours.
Serves 4                            Preparation Time 10 minutes
450 g ( 1 pint) Mango slices
250 g ( 1/2 lb) Fresh Pineapple pieces
250 g ( 1/2 lb) Passion fruit pieces
2 Tbsp vanilla sugar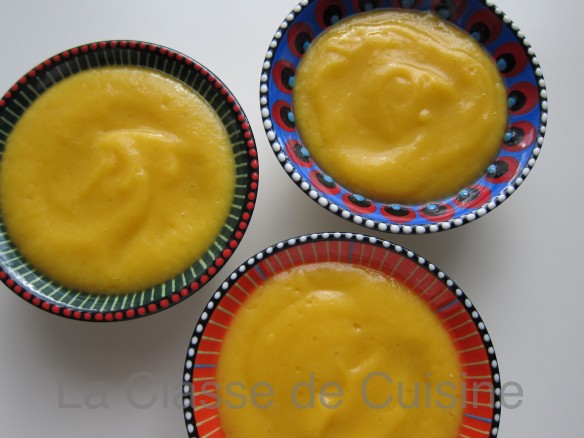 In a blender, mix finely the mango slices, pineapple and passion fruit pieces.
Add the 2 Tbsp vanilla sugar and continue to whisk until the fruit cream is nice and unctuous.
Gently fold the  fruit puree in small bowls and serve chilled either with a carrot cake or a chocolate cake, like an "Angel Cake" and enjoy ! 🙂

Print / Imprimer