Ingredients for 4 to 6 people:
4 Tbsp. cornstarch
3 eggs
1 1/2 cup whipping cream
1 Tbsp butter
6 to 8 plums depending of the size
5 Tbsp. sugar + icing sugar for dusting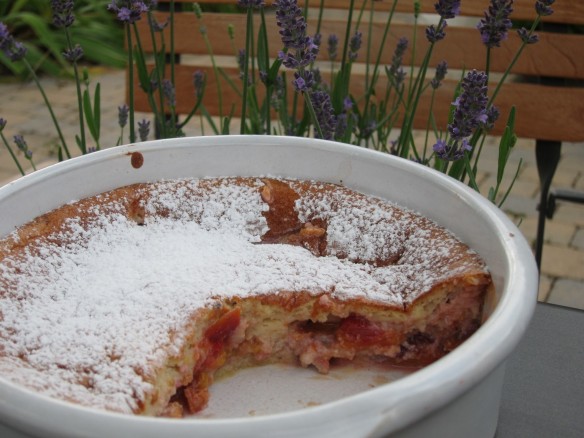 Wash, dry the plums, and cut them in half then pit the fruits.
Dispose them on the bottom of a buttered dish.
Beat well the eggs with sugar until it whitens then add cornstarch and baking powder and finely cream.
Pour the mixture on top of the plums and cook in medium to high oven for 35 minutes. Serve almost warm.

Print / Imprimer