Ingredients for 4 People:
8 slices of fresh or canned pineapple
1 Tsp vanilla sugar
60 g butter + 10 g for the mold
80 g flour
60 g sugar.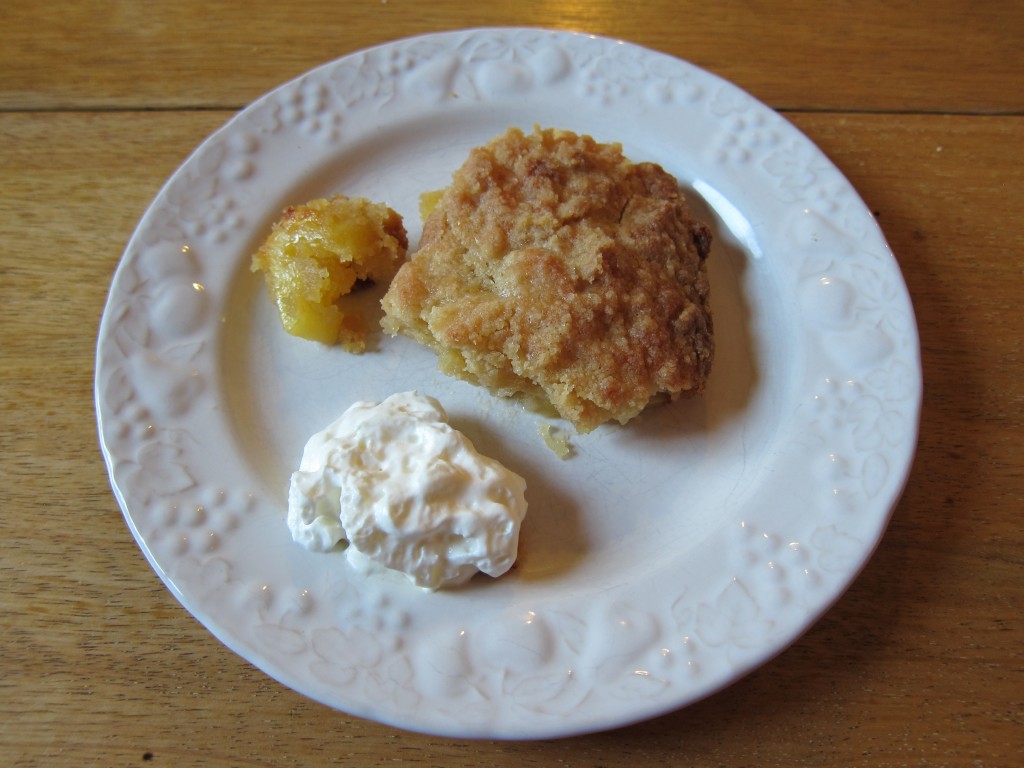 In a big bowl, mix with your fingertips, the butter, the sugar and the flour. let on the side.
Grease your mold and dispose the pieces of pineapple in it. Sprinkle with vanilla sugar. Add the mix of crumble on top of it.
Put in a pre heated oven at  200°C ( 390°F) for 25 to 30 minutes.
Enjoy warm or cold.

Print / Imprimer