We have got lots of tasty ways to make eating right, even at Christmas time. So why not try to make these lovely Christmas Cookies, a recipe that I got from my grand-mother, that I make every Christmas for the greatest enjoyment of my children…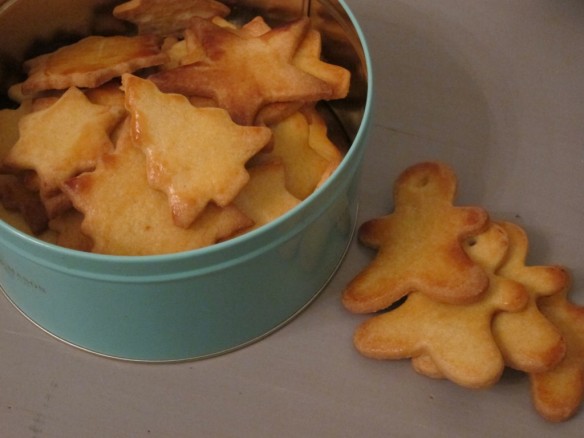 First, here is the list of the different ingredients you will need to make the Christmas Cookies
300 g ( 2 1/3 cups) Flour
150 g ( 2/3 cup) butter
120 g ( 1/2 cup) sugar
1 egg, beaten
Raspberry, redcurrant jelly or Apricot jam.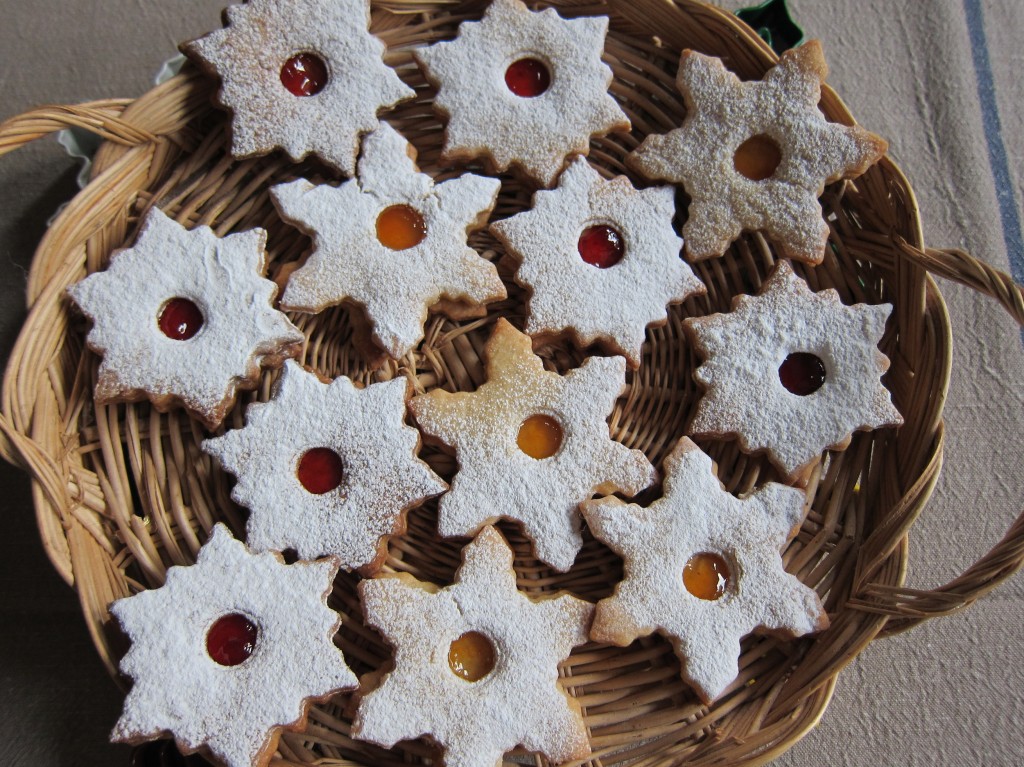 Now, here are the few steps you will need to follow to make the Christmas Cookies
Mix the first 4 ingredients of the list until becoming a dough. Let stand at least 1 / 2 hour in the fridge.
Roll out the dough and cut out circles the size of a small glass. Make the same number of full circles and circles with a small hole in the middle. Put on a baking sheet and bake in an hot oven (400°F) for about 15 minutes.
Once cold, put a little jelly in the middle of the full circles, sprinkle with icing sugar the circles with a hole then place them on the first jellied circle and press lightly to let the two small circles adhere between them.
Place these biscuits in a tin until the festivities.

Print / Imprimer