Ingredients for 6 People:
2 free range eggs
20 g (4 Tbsp) cornstarch
150 ml (1/2 cup) whipping cream
50 g (6 Tbsp) grated parmesan cheese
2 tin of flaked crab (about 240 g/ 1 cup)
Salt & Pepper from Espelette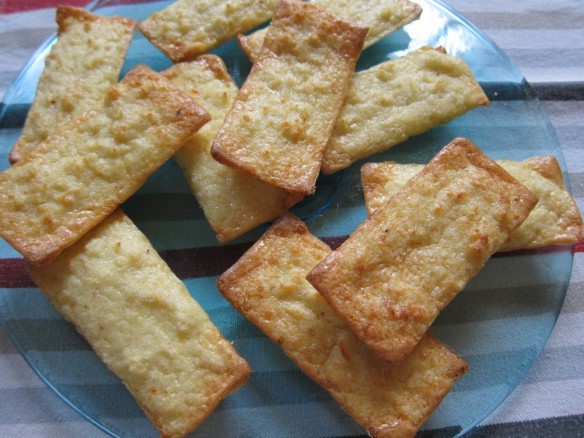 Preheat oven to 180 °C (375°F).
In a bowl, beat the eggs with the cornstarch. Add the cream and mix well then add the grated parmesan.
Drain the crab crumbs and add to the mixture. Add salt and Espelette pepper. Mix well until a smooth paste.
Pour the preparation in small loaf pans or small financier molds and cook for about 20 minutes or until the small cakes are golden brown.
Serve warm or cold.

Print / Imprimer