Ingredients for 6 People:
3 tsp red wine vinegar
1 Tbsp grape seed oil
1 tsp Dijon mustard
1/2 head red cabbage, cut in half, cored.
1 pear, cored and sliced (optional)
1/2 cup walnut pieces
1/2 red onion, thinly sliced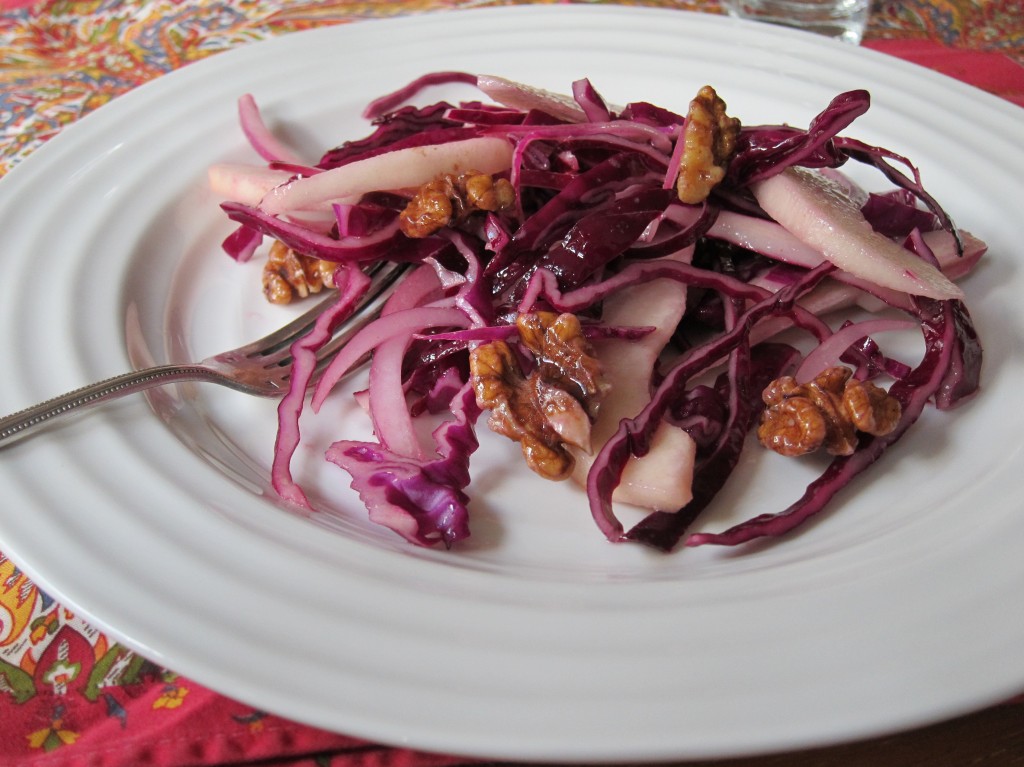 Whisk together vinegar, oil and mustard in a bowl. Set aside. Slice the half and cored red cabbage in very thin slices.
Toss together cabbage, pear slices, walnuts and red onion in a serving bowl. Add dressing and toss to coat. Season with salt and pepper, if desired and serve with a nice big piece of Sourdough Bread.

Print / Imprimer