Get this mild flavour, that matches very well with the Endives. Use Italian Blue Cheese, the fat content is lightly higher but gives this nice creamy texture. See how its done at… Laclassedecuisine.com !
Ingredients for 4 people :
2/3 cup Roquefort cheese or Italian Blue cheese
1 cup Labne cheese  or cream cheese
2 endives, or Chicory
Salt and freshly ground Pepper
4 Tbsp nuts.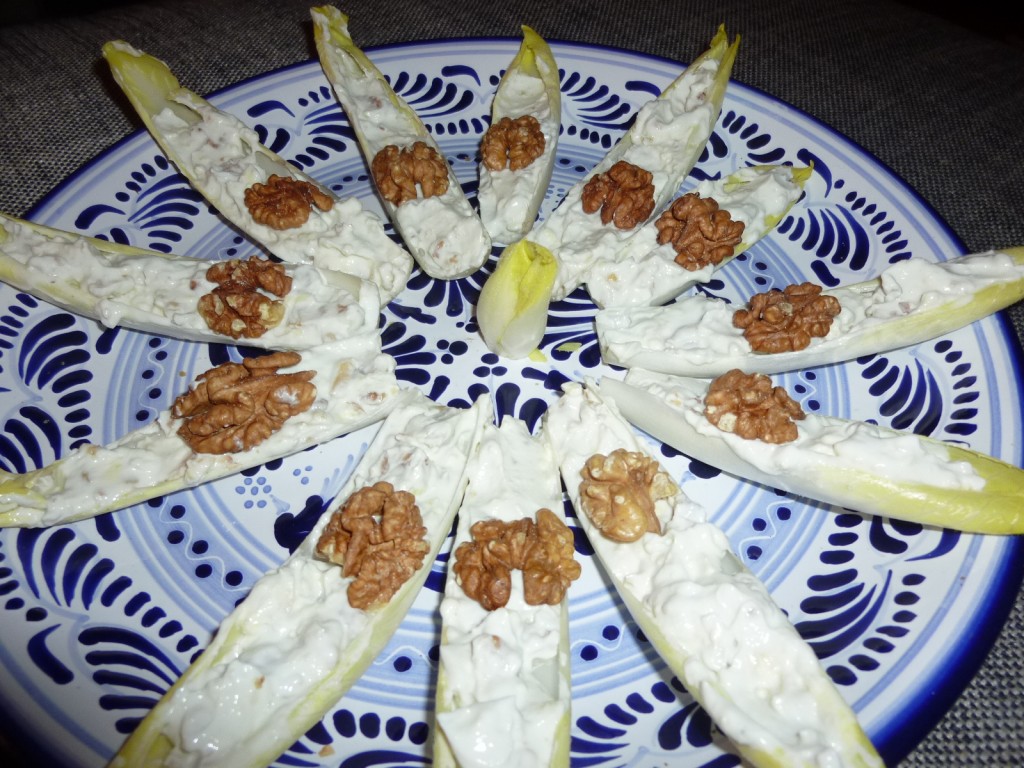 Wash, dry and separate the endives leaves.
Smash the roquefort cheese with a fork and add the labne cheese or cream cheese and the crushed nuts. Garnish each endive leave with the nut cream.
Dispose them as a big daisy in a plate and decorate with some salad leaves and nuts. It is ready to serve.

Print / Imprimer