Raise a sweet-and-spicy glass to sunny days with these crowd-pleasing cocktails. Starting our preparations for our cocktails a day in advance might sound a bit labour intensive, but Spring Day comes once a year and the results are well worth it.
First, this Pink Grapefruit and Ginger Fizz is just the perfect match to celebrate the day.
I have also got this very exotic Lychee Cooler, a sweet and spicy drink that I am sure you will love not only because of its taste but also because of its bright springy colour.
Don't forget to enjoy these cocktails on a sunny Sunday with my gorgeously soft Waffles recipe for brunch, and…
Bon Appétit at Laclassedecuisine.com !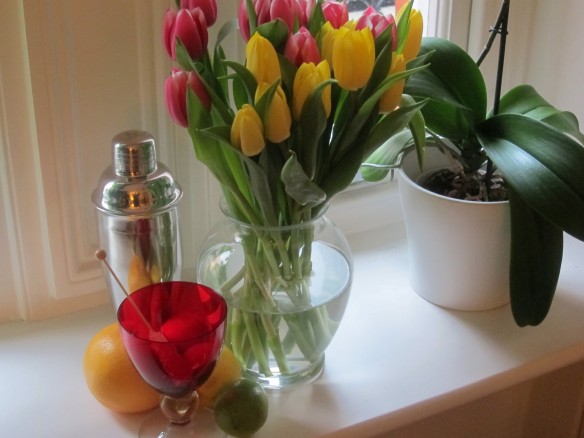 Levez un verre au parfum doux et épicé aux jours ensoleillés avec ces cocktails qui plaisent à coup sûr. Préparer ses cocktails un jour à l'avance peut sembler un travail un peu laborieux. Mais le Jour du printemps n'arrive qu'une fois par an et les résultats en valent la peine.
Tout d'abord, ce pétillant Cocktail Royal au Pamplemousse Rose et Gingembre est juste l'accord parfait pour célébrer ce jour.
Mais j'ai aussi ce très exotique Litchi Cooler, sucré et épicé. Je suis sûre que vous allez adorer non seulement en raison de son goût, mais aussi pour sa très pétillante et jolie couleur.
Maintenant pourquoi ne pas profiter de ces cocktails un dimanche de printemps ensoleillé tandis que vous vous faites plaisir avec mon idée de brunch en faisant ces Gaufres parfaitement moelleuses, et …
Bon Appétit sur Laclassedecuisine.com !